Property Appraiser Staffing Agency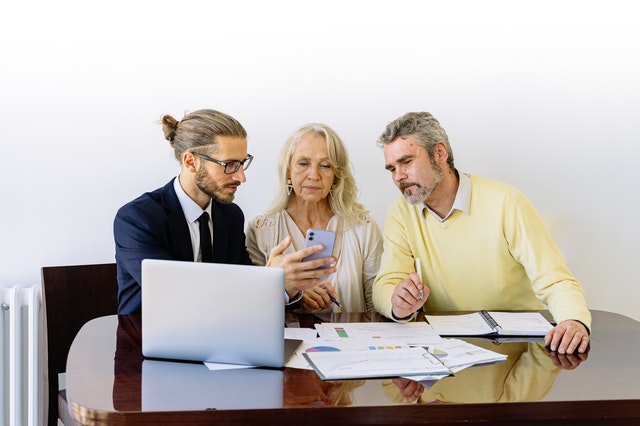 Are you looking for a Property Appraisal that knows beyond the estimated value of a building or piece of land? Tier2Tek will connect you with the right talent for your staffing needs.
Over the years, we have been a trusted staffing agency providing staff for small and large organizations. Our staffing agency recruiters are certified, licensed and insured. Therefore, we can help you find the ideal candidate based on your job description and requirements.
Tier2Tek staffing and recruitment company provides solutions for Property Appraiser Staffing. A property appraiser helps an owner or a buyer of property to determine the value or potential selling point. They will use different factors to determine a value for someone selling or buying property to help get their client the best solution to their purchase or sale. 
---
For Experienced Property Appraiser Staffing Staffing
Email us or call us at (720) 722-2385
Tier2Tek employment agency will partner with your organization to help with Property Appraisal staffing. More than ever, we have helped many companies, firms and business owners to build their team of employees successfully.
At Tier2Tek, our temp agency focuses on screening different candidates who are ready to work as quickly as possible. Reach out to us today so we can help you fill your vacant positions.
In addition to a professional staffing process, we work towards organizing interviews and evaluating the selected candidates. With this, we can ensure that we provide the best candidates that suit your company's goals.
Tier2Tek staffing firm has had years of property appraiser staffing. We will take the time to determine your company's staffing needs and get the best candidates to help fill your open positions. Moreover, we make sure we have the knowledge of your company and find the right fit for you within your timeframe to help your company. Finally, we look forward to helping you find the best people for your staffing needs.
What Does a Property Appraiser Do?
A Property Appraisal helps to gather, analyze and verify data on residential properties. They measure structures, physically inspect the exteriors and interior of buildings. Furthermore, they are responsible for analyzing market sales, photographing property and ensuring architectural quality.
In addition, they are responsible for data management, such as collection, analysis, and verification of pending sales and listings. They help in maintaining other information for a smooth valuation process.
Having strong analytical and research skills, likewise being familiar with all current industry regulations, is an essential requirement for any Property Appraisal specialist.
A Property Appraiser's main responsibility is to determine the value of a piece of property or building on a property. They will use market information and the current value of similar properties to help build the best report to show value. Usually, they are called upon by a business when looking for a new location or selling a currently owned piece of property. An appraiser can be used to help buy or sell property.
Overall, they are very useful for businesses and companies when buying and selling property. They are also responsible for conducting inspections so a knowledge of building codes and the condition of a property or building is a must. A good property appraiser can save or make a company a lot of money as they can get more value for a sale, or they can find a way to get a better deal when making a purchase.
Sample Job Description for Staffing
Experience:
One (1) year of responsible professional level property appraisal work for tax assessment, purchase, or loan extension purposes.
Responsibilities:
Prepare accurate appraisal reports using the latest market information and practitioner knowledge to determine final property value.
Research and collect data from internal databases and third-party sources to find information closely related to the property under review.
Conduct and build databases for all information and analysis collected to be overviewed by the company.
Complete financial models to show analysis and generate evaluation models.
Apply a financial approach to analyze a property's future cash flow and net value.
Compare similar properties that have recently sold or received a value appraisal.
Conduct property inspections. (Land & building)
Provide corrective procedures to resolve problems.
Be available for on-call responsibilities and on demand client needs.
Be available for overtime work when needed.
Conduct investigations, inspections and interviews; analyze data in determining the value of land, buildings and other structures.
Estimates replacement cost, obsolescence, construction cost, market value, and other pertinent factors, obtaining information from interviews with owners, contractors, real estate agents, and others.
Prepares scale drawings of the location of buildings and improvements in relation to property lines.
Explains assessment procedures and determinations to taxpayers.
Reviews properties for special exemptions and insures proper valuation of claims.
Assists in the training and orientation of new appraisers.
In commercial property appraisals devises capitalization rate on projected income.
May present department's case in taxpayer protest hearings.
Analyze, interpret and document all required information to derive equitable and justifiable property appraisals for industrial, commercial. residential and/or agricultural properties.
Conduct field inspection of property site to collect and verify property data.
Interview property owners and other relevant parties to obtain and verify property data.
Read and interpret a variety of maps and aerial photographs to ascertain boundaries and condition of industrial, commercial, residential and/or agricultural properties.
Review and interpret accounting records to ascertain gross and net income for capitalization into an estimate of value.
Allocate appropriate value to different portions of property parcels based on topography, vegetation, soil use and capability of use.
Adjust property values for property splits based on allocated values of subject properties.