Direct Hire Staffing Agency
Direct Hire Staffing is when a company intends to hire a candidate directly as a full-time employee within their company through a staffing agency. The selected candidate is placed in a permanent position within the company and the staffing agency is provided a commission for their service.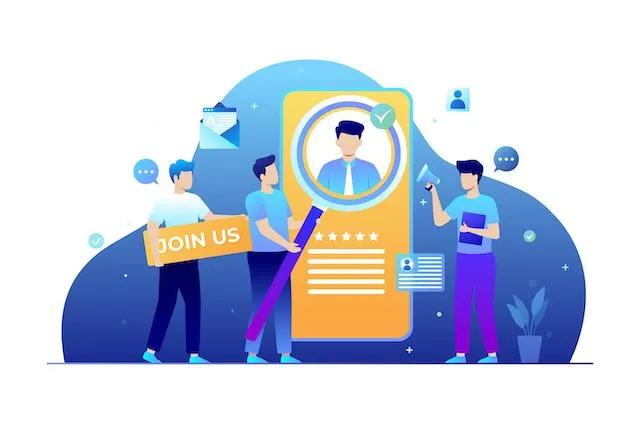 ---
How Does Direct Hire Staffing Work?
When a company needs to fill a vacant position, staffing firms provide their top candidates to the company. Afterward, the company conducts its final interviews and selects the ideal candidate. Next, the company provides the staffing agency with a commission for their service.
Though temporary hiring is often seen as the main point of staffing agencies, this is far from true. 40% of employers plan to hire full-time workers when working with a staffing agency.
There are many reasons why successful companies work with staffing agencies to help fill vacant positions. One of the primary reasons is to have a position filled as soon as possible.
Below is a comprehensive list of the benefits of working with a staffing company to help fill positions quickly and efficiently.
Make Staffing Easy
Recruiting is an art that takes time and experience to get right. Moreover, the process of advertising and sourcing for the position can take considerable time, resources, and money.
Therefore, many organizations choose to work with a staffing firm to assist with their hiring needs. Staffing companies such as Tier2Tek can provide multiple options for your hiring needs. For example, our agency can provide entry-level professionals, seasoned engineers, managers, and executive personnel. Furthermore, we work with businesses of all sizes.
In addition to direct hire placement staffing, our recruitment agency can also provide completely outsourced options.
---


Concentrated Selection
We take time to understand your distinct hiring needs and focus in on set criteria to ensure appropriate and efficient hiring for your organization.


No Commitment
If you are not satisfied with the candidates we provide you, you are not obligated to pay anything. We will go back to the drawing board to find you the perfect employees.


Quick and Easy
With a database of prescreened candidates, we make the hiring process painless. We will bring you top-tier candidates within your timeframe.