Biofuels Processing Technician Staffing Agency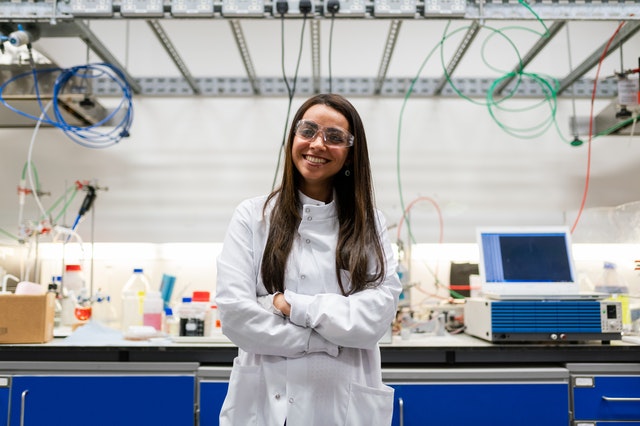 The majority of industries entrust Tier2Tek for Biofuels Processing Technician staffing. At Tier2tek, we provide professional staffing for many organizations. Nevertheless, all our recruiters are well-experienced and certified.
If you are searching for an employment agency who can help you staff for Biofuels Processing Technician specialists, you can't go wrong when you choose Tier2Tek. We provide you the right candidate to save you time and money.
---
For Experienced Biofuels Processing Technician Staffing
Email us or call us at (720) 722-2385
Our employment agency will partner with your organization to help with your staffing needs.
For years, we have been helping numerous companies who require the best talent that fits their required role.
At Tier2Tek, our temp agency has pre-screened multiple candidates who are ready to start working with short notice. You can tell us more about your staffing needs, and we will get to work as soon as possible.
In addition, we provide a second round of screening to a handful of these candidates. With this, we can ensure that you have the right talent and the best individual that suits your business needs.
What Does a Biofuels Processing Technician Do?
Biofuels Processing Technicians are experts that do lab work to produce biofuels. Biofuels include biodiesels and ethanol.
This job role is an emerging occupation. It possibly evolved from an existing occupation or in response to consumer needs or technological advances.
Biofuels Processing Technician is responsible for ensuring that the equipment, machinery and materials used while processing Biofuel functions effectively.
In conclusion, they are responsible for periodic checks of engines and pumps, ensuring the feedstock supply is continuously available, and when a problem arises, they fix them promptly.
Sample Job Description for Staffing
Position Purpose:
Calculate, measure, load, mix, and process refined feedstock with additives in fermentation or reaction process vessels and monitor production process. Perform, and keep records of, plant maintenance, repairs, and safety inspections.
Essential Job Functions:
Monitor Processes, Materials, or Surroundings Monitor biofuel production operations.
Communicating with Supervisors, Peers, or Subordinates Notify others of equipment repair or maintenance needs.
Documenting/Recording Information Record operational or production data.
Getting Information
Making Decisions and Solving Problems Calculate specific material, equipment, or labor requirements for production.
Identifying Objects, Actions, and Events
Controlling Machines and Processes Operate biomass or biofuel production equipment. Operate pumping systems or equipment.
Inspecting Equipment, Structures, or Material Inspect sustainable energy production facilities or equipment.
Processing Information
Operating Vehicles, Mechanized Devices, or Equipment
Analyzing Data or Information
Performing General Physical Activities Clean work areas. Load materials into production equipment.
Handling and Moving Objects Adjust equipment controls to regulate flow of water, cleaning solutions, or other liquids. Collect samples of materials or products for testing. Prepare biological feedstock for physical, chemical, or biological processing.
Interacting With Computers
Establishing and Maintaining Interpersonal Relationships
Evaluating Information to Determine Compliance with Standards
Interpreting the Meaning of Information for Others
Updating and Using Relevant Knowledge
Training and Teaching Others
Organizing, Planning, and Prioritizing Work
Judging the Qualities of Things, Services, or People Evaluate quality of materials or products.
Repairing and Maintaining Mechanical Equipment Maintain sustainable energy production equipment. Replace worn equipment components.
Estimating the Quantifiable Characteristics of Products, Events, or Information Measure ingredients or substances to be used in production processes. Measure stock or liquid levels in sustainable fuel production systems.
Developing and Building Teams
Coaching and Developing Others
Repairing and Maintaining Electronic Equipment
Guiding, Directing, and Motivating Subordinates Direct operational or production activities.
Duties and Responsibilities:
Monitor batch, continuous flow, or hybrid biofuels production processes.
Operate valves, pumps, engines, or generators to control and adjust biofuels production.
Monitor and record biofuels processing data.
Collect biofuels samples and perform routine laboratory tests or analyses to assess biofuels quality.
Operate equipment, such as a centrifuge, to extract biofuels products and secondary by-products or reusable fractions.
Process refined feedstock with additives in fermentation or reaction process vessels.
Operate chemical processing equipment for the production of biofuels.
Monitor and record flow meter performance.
Inspect biofuels plant or processing equipment regularly, recording or reporting damage and mechanical problems.
Measure and monitor raw biofuels feedstock.
Preprocess feedstock in preparation for physical, chemical, or biological fuel production processes.
Calculate, measure, load, or mix refined feedstock used in biofuels production.
Monitor stored biofuels products or secondary by-products until reused or transferred to users.
Assess the quality of biofuels additives for reprocessing.
Clean biofuels processing work area, ensuring compliance with safety regulations.
Perform routine maintenance on mechanical, electrical, or electronic equipment or instruments used in the processing of biofuels.
Calibrate liquid flow devices and meters, including fuel, chemical, and water meters.
Rebuild, repair, or replace biofuels processing equipment components.
Education/Experience:
Education:
High school diploma or equivalent
Moderate-term on-the-job training
Knowledge List:
Production and Processing – Knowledge of raw materials, production processes, quality control, costs, and other techniques for maximizing the effective manufacture and distribution of goods.
Mechanical – Knowledge of machines and tools, including their designs, uses, repair, and maintenance.
English Language – Knowledge of the structure and content of the English language including the meaning and spelling of words, rules of composition, and grammar.
Public Safety and Security – Knowledge of relevant equipment, policies, procedures, and strategies to promote effective local, state, or national security operations for the protection of people, data, property, and institutions.
Chemistry – Knowledge of the chemical composition, structure, and properties of substances and of the chemical processes and transformations that they undergo. This includes uses of chemicals and their interactions, danger signs, production techniques, and disposal methods.
Computers and Electronics – Knowledge of circuit boards, processors, chips, electronic equipment, and computer hardware and software, including applications and programming.
Work Environment:
Body Positioning Requires using hands to handle, control, or feel objects, tools or controls Requires walking and running Requires standing
Communication Requires telephone conversations Requires use of electronic mail Requires writing letters and memos Requires face-to-face discussions with individuals or teams Requires contact with others (face-to-face, by telephone, or otherwise)
Environment Requires working in cramped work spaces and getting into awkward positions Includes exposure to contaminants Requires working in extremely bright or inadequate lighting conditions Requires working in very hot (above 90 F degrees) or very cold (below 32 F degrees) temperatures Includes exposure to sounds and noise levels that are distracting or uncomfortable
Impact of Decisions Mistakes are not easily correctable and have serious consequences Requires making decisions that affect other people, the financial resources, and/or the image and reputation of the organization Opportunity to make decisions without supervision Requires making decisions that impact the results of co-workers, clients or the company
Job Hazards Requires exposure to high places Requires exposure to minor burns, cuts, bites, or stings Requires exposure to hazardous equipment Requires exposure to hazardous conditions
Level of Challenge Requires being exact or highly accurate Job is automated Requires repeating the same physical activities or mental activities over and over Freedom to determine tasks, priorities, and goals
Pace and Scheduling Job pace is determined by the speed of equipment or machinery Requires meeting strict deadlines
Personal Interaction Requires work with others in a group or team Requires coordinating or leading others in accomplishing work activities
Responsibility for Others Includes responsibility for work outcomes and results Includes responsibility for the health and safety of others
Work Attire Requires wearing common protective or safety equipment
Work Setting Requires working in an open vehicle or equipment Requires working outdoors, under cover Requires working outdoors, exposed to all weather conditions Requires working indoors in non-controlled environmental conditions Requires working indoors in environmentally controlled conditions