Billing and Posting Clerk Staffing Agency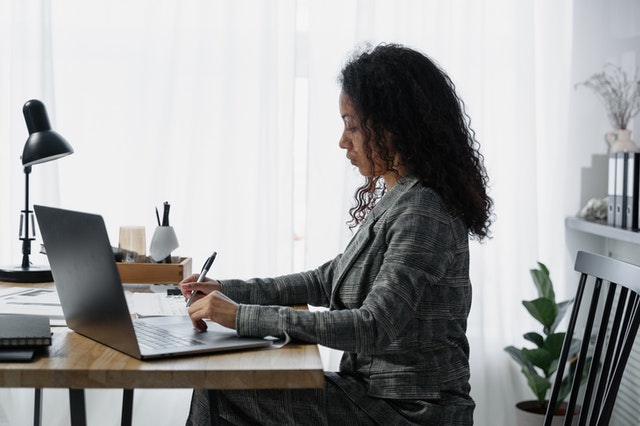 Are you looking for a Billing and Posting Clerk that knows beyond charges and generating bills? Tier2Tek provides professional staffing for bills and posting clerk positions. Many businesses rely on Tier2Tek to get the best talent for their company.
If you intend to employ an agency who can help you staff for Billing and Posting Clerk positions, Tier2Tek is your go-to company. We get the right candidate for different industries and save employers time and money.
---
For Experienced Billing and Posting Clerk Staffing
Email us or call us at (720) 722-2385
Tier2tek employment agency will partner with your business to provide you with Billing and Posting Clerk staffing. More than ever, we have helped numerous firms with their staffing needs.
Our temp agency has pre-screened many candidates who are ready to work with you. Reach out to us today and let us know more about your staffing needs.
In addition, we provide a second screening for our candidates based on what you need and the type of candidate you want. With this we can ensure that we provide you with the best candidates that support your business growth.
What Does a Billing and Posting Clerk Do?
Bill and Posting Clerk specialists are responsible for calculating charges, separating bills and preparing them to be mailed to customers. They review documents such as sales tickets, charge slips and purchase orders.
In addition, they are responsible for handling accounts and documents, keeping track of money owed by customers and preparing invoices and updating them.
Excellent math ability, good organizational skill, adherence to laws and confidentiality guidelines are requirements for a Bill and Posting Clerk.
Sample Description for Staffing
Position Purpose:
Compile, compute, and record billing, accounting, statistical, and other numerical data for billing purposes. Prepare billing invoices for services rendered or for delivery or shipment of goods.
Essential Job Functions:
Interacting With Computers
Processing Information Reconcile records of sales or other financial transactions. Verify accuracy of financial or transactional data.
Communicating with Supervisors, Peers, or Subordinates Provide information to coworkers. Report maintenance or equipment problems to appropriate personnel.
Getting Information Search files, databases or reference materials to obtain needed information.
Performing Administrative Activities Execute sales or other financial transactions. Route mail to correct destinations.
Communicating with Persons Outside Organization Answer telephones to direct calls or provide information. Discuss account status or activity with customers or patrons.
Performing for or Working Directly with the Public Respond to customer problems or complaints.
Identifying Objects, Actions, and Events
Making Decisions and Solving Problems Calculate costs of goods or services. Calculate shipping costs.
Documenting/Recording Information Maintain financial or account records. Maintain operational records. Prepare documentation for contracts, transactions, or regulatory compliance. In addition, prepare financial documents, reports, or budgets. Prepare financial documents. Finally, prepare informational or reference materials.
Establishing and Maintaining Interpersonal Relationships
Evaluating Information to Determine Compliance with Standards
Organizing, Planning, and Prioritizing Work
Analyzing Data or Information Analyze financial information.
Updating and Using Relevant Knowledge
Resolving Conflicts and Negotiating with Others
Interpreting the Meaning of Information for Others Explain regulations, policies, or procedures.
Monitor Processes, Materials, or Surroundings Monitor equipment operation to ensure proper functioning.
Duties and Responsibilities:
Post stop-payment notices to prevent payment of protested checks.
Verify accuracy of billing data and revise any errors.
Verify signatures and required information on checks.
Prepare itemized statements, bills, or invoices and record amounts due for items purchased or services rendered.
Perform bookkeeping work, including posting data or keeping other records concerning costs of goods or services or the shipment of goods.
Operate typing, adding, calculating, or billing machines.
Resolve discrepancies in accounting records.
Contact customers to obtain or relay account information.
Review documents, such as purchase orders, sales tickets, charge slips, or hospital records, to compute fees or charges due.
Keep records of invoices and support documents.
Route statements for mailing or over-the-counter delivery to customers.
Monitor equipment to ensure proper operation.
Fix minor problems, such as equipment jams, and notify repair personnel of major equipment problems.
Education/Experience:
Education:
High school diploma or equivalent
Moderate-term on-the-job training
Certifications:
Bookkeepers Certification
Certified Ambulatory Surgery Center Coder
Anesthesia and Pain Management Coder
Certified Billing and Coding Specialist
Cardiology Coder
Certified Cardiovascular and Thoracic Surgery
Chiropractic Professional Coder
Certified Coding Associate
ENT Coder
Certified Emergency Department Coder
Evaluation and Management Coder
Certified Family Practice Coder
Gastroenterology Coder
Certified General Surgery Coder
Hematology and Oncology Coder
Certified Internal Medicine Coder
Interventional Radiology Cardiovascular Coder
Certified Medical Coder
Medical Reimbursement Specialist
Certified Obstetrics Gynecology Coder
Orthopedic Surgery Coder
Certified Outpatient Coding
Pediatrics Coder
Certified Plastic and Reconstructive Surgery Coder
Professional Coder
Certified Professional Coder in Dermatology
Professional Medical Auditor
Certified Radiology Coder
Rheumatology Coder
Certified Trust Examiner
Urology Coder
Medical Administrative Specialist
Nationally Certified Insurance and Coding Specialist
Oracle Order Management Cloud Order to Cash 2020 Implementation Essentials
SAP Certified Application Associate – SAP Hybris Billing – 2017
Knowledge List:
Clerical – Knowledge of administrative and clerical procedures and systems such as word processing, managing files and records, stenography and transcription, designing forms, and other office procedures and terminology.
Customer and Personal Service – Knowledge of principles and processes for providing customer and personal services. This includes customer needs assessment, meeting quality standards for services, and evaluation of customer satisfaction.
English Language – Knowledge of the structure and content of the English language including the meaning and spelling of words, rules of composition, and grammar.
Mathematics – Knowledge of arithmetic, algebra, geometry, calculus, statistics, and their applications.
Computers and Electronics – Knowledge of circuit boards, processors, chips, electronic equipment, and computer hardware and software, including applications and programming.
Work Environment:
Body Positioning Requires repetitive movement Requires using hands to handle, control, or feel objects, tools or controls Requires sitting
Communication Requires telephone conversations Requires use of electronic mail Requires face-to-face discussions with individuals or teams Requires writing letters and memos Requires contact with others (face-to-face, by telephone, or otherwise)
Conflict Requires dealing with unpleasant, angry, or discourteous people
Impact of Decisions Requires making decisions that impact the results of co-workers, clients or the company Requires making decisions that affect other people, the financial resources, and/or the image and reputation of the organization Opportunity to make decisions without supervision
Level of Challenge Freedom to determine tasks, priorities, and goals Requires repeating the same physical activities or mental activities over and over Requires being exact or highly accurate
Pace and Scheduling Requires meeting strict deadlines
Personal Interaction Requires work with others in a group or team Requires work with external customers or the public
Work Setting Requires working indoors in environmentally controlled conditions Job tasks are performed in close physical proximity to other people