Architectural and Engineering Manager Staffing Agency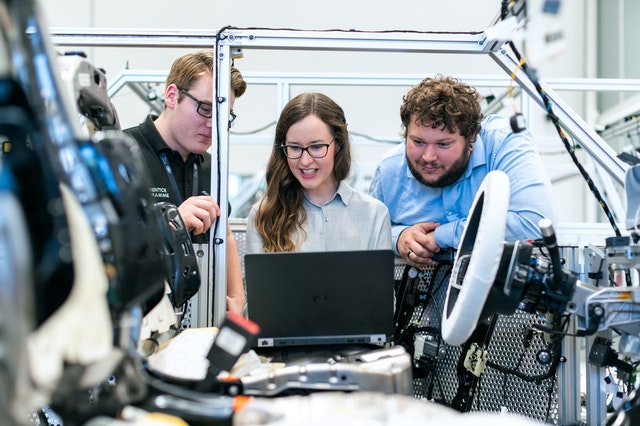 The majority of employers from fortune 500 companies trust Tier2Tek for Architectural and Engineering Manager staffing. At Tier2Tek, we specialize in professional staffing. Nevertheless, all our Tier2Tek staffing agency recruiters have many years of experience in the staffing industry.
If you are searching for an employment agency who can focus on your requirements for your open position, you can't go wrong with Tier2Tek.
We provide you the right candidate in a short time-frame to save you time and money.
---
An Experienced Temp Agency
Email us or call us at (720) 722-2385
Our employment agency will partner with your organization to help with Architectural and Engineering Manager staffing. We have helped numerous companies who are searching for the best talent that fits their Architecture and Engineering role.
At Tier2Tek, our temp agency has prescreened candidates that are ready to start working on short notice. You can tell us more about your staffing needs, and we will get started immediately.
Lastly, we provide a second screening for a handful of these candidates immediately after we have your requirements.
This is to ensure that you have the right talent and the best individual that suits your business strategy and goals. This is why many organizations entrust their recruitment needs to us.
What Does an Architectural and Engineering Manager Do?
Architectural and Engineering Managers use their expertise in engineering and architecture to supervise a variety of activities.
They may instruct and coordinate building activities at sites or activities related to operations, testing, quality assurance and maintenance at manufacturing sites.
Solving complex problems and careful evaluation of information is a critical analytical skill they must possess. In addition, they should have the organizational skill of keeping track of workers, budgets and schedules.
Sample Job Description for Staffing
Position Purpose:
Plan, direct, or coordinate activities in such fields as architecture and engineering or research and development in these fields.
Essential Job Functions:
Getting Information Evaluate environmental impact of operational or development activities. Identify environmental concerns.
Communicating with Supervisors, Peers, or Subordinates Communicate with government agencies. Confer with organizational members to accomplish work activities.
Coordinating the Work and Activities of Others
Interacting With Computers
Evaluating Information to Determine Compliance with Standards
Communicating with Persons Outside Organization Present information to the public.
Making Decisions and Solving Problems Approve expenditures. Implement organizational process or policy changes.
Drafting, Laying Out, and Specifying Technical Devices, Parts, and Equipment
Updating and Using Relevant Knowledge
Guiding, Directing, and Motivating Subordinates Direct facility maintenance or repair activities. Manage construction activities. In addition, manage human resources activities. Manage operations, research, or logistics projects. Prepare operational budgets.
Thinking Creatively Develop organizational goals or objectives. Develop sustainable organizational policies or practices.
Identifying Objects, Actions, and Events
Organizing, Planning, and Prioritizing Work
Estimating the Quantifiable Characteristics of Products, Events, or Information
Processing Information
Coaching and Developing Others
Training and Teaching Others
Establishing and Maintaining Interpersonal Relationships
Analyzing Data or Information Analyze impact of legal or regulatory changes. Analyze market research data. Estimate demand for products or services.
Documenting/Recording Information Prepare financial documents, reports, or budgets.
Monitor Processes, Materials, or Surroundings
Judging the Qualities of Things, Services, or People Analyze data to determine project feasibility.
Inspecting Equipment, Structures, or Material
Developing and Building Teams
Interpreting the Meaning of Information for Others Communicate organizational information to customers or other stakeholders.
Scheduling Work and Activities
Resolving Conflicts and Negotiating with Others Negotiate project specifications.
Duties and Responsibilities:
Manage the coordination and overall integration of technical activities in architecture or engineering projects.
Direct, review, or approve project design changes.
Consult or negotiate with clients to prepare project specifications.
Prepare budgets, bids, or contracts.
Present and explain proposals, reports, or findings to clients.
Confer with management, production, or marketing staff to discuss project specifications or procedures.
Assess project feasibility by analyzing technology, resource needs, or market demand.
Review, recommend, or approve contracts or cost estimates.
Develop or implement policies, standards, or procedures for engineering and technical work.
Establish scientific or technical goals within broad outlines provided by top management.
Direct recruitment, placement, and evaluation of architecture or engineering project staff.
Perform administrative functions, such as reviewing or writing reports, approving expenditures, enforcing rules, or purchasing of materials or services.
Develop or implement programs to improve sustainability or reduce the environmental impacts of engineering or architecture activities or operations.
Evaluate the environmental impacts of engineering, architecture, or research and development activities.
Education/Experience:
Education:
Bachelor's degree
5 years or more
Certifications:
Avaya Certified Expert
Avaya Certified Specialist
Certified Building Commissioning Professional
Design Firm Administrator
Certified Lighting Management Consultant
Lubrication Specialist
Certified Manufacturing Engineer
Master Black Belt
Certified Planner
Senior Technology Manager
Certified Six Sigma Blackbelt
Value Specialist
Geometric Dimensioning & Tolerancing Professional – Technologist
IBM Certified Specialist – Rhapsody for Systems V8
IPC-A-600 Acceptability of Printed Circuit Boards
IPC-A-610 Acceptability of Electronic Assemblies
IPC/WHMA-A-620 Requirements & Acceptance for Cable & Wire Harness Assemblies
Master Certified Electronics Technician
Oil Monitoring Analyst I
Qualified Environmental Professional
Registered Environmental Professional
Senior Certified Electronics Technician
Value Methodology Associate Certification
Knowledge List:
Design – Knowledge of design techniques, tools, and principles involved in production of precision technical plans, blueprints, drawings, and models.
Engineering and Technology – Knowledge of the practical application of engineering science and technology. This includes applying principles, techniques, procedures, and equipment to the design and production of various goods and services.
Mathematics – Knowledge of arithmetic, algebra, geometry, calculus, statistics, and their applications.
Administration and Management – Knowledge of business and management principles involved in strategic planning, resource allocation, human resources modeling, leadership technique, production methods, and coordination of people and resources.
English Language – Knowledge of the structure and content of the English language including the meaning and spelling of words, rules of composition, and grammar.
Customer and Personal Service – Knowledge of principles and processes for providing customer and personal services. This includes customer needs assessment, meeting quality standards for services, and evaluation of customer satisfaction.
Mechanical – Knowledge of machines and tools, including their designs, uses, repair, and maintenance.
Computers and Electronics – Knowledge of circuit boards, processors, chips, electronic equipment, and computer hardware and software, including applications and programming.
Production and Processing – Knowledge of raw materials, production processes, quality control, costs, and other techniques for maximizing the effective manufacture and distribution of goods.
Physics – Knowledge and prediction of physical principles, laws, their interrelationships, and applications to understanding fluid, material, and atmospheric dynamics, and mechanical, electrical, atomic and sub- atomic structures and processes.
Clerical – Knowledge of administrative and clerical procedures and systems such as word processing, managing files and records, stenography and transcription, designing forms, and other office procedures and terminology.
Public Safety and Security – Knowledge of relevant equipment, policies, procedures, and strategies to promote effective local, state, or national security operations for the protection of people, data, property, and institutions.
Building and Construction – Knowledge of materials, methods, and the tools involved in the construction or repair of houses, buildings, or other structures such as highways and roads.
Work Environment:
Body Positioning Requires sitting
Communication Requires telephone conversations Requires use of electronic mail Requires writing letters and memos Requires face-to-face discussions with individuals or teams Requires contact with others (face-to-face, by telephone, or otherwise)
Competition Requires competition or awareness of competitive pressures
Conflict Includes conflict situations
Environment Includes exposure to sounds and noise levels that are distracting or uncomfortable
Impact of Decisions Opportunity to make decisions without supervision Requires making decisions that affect other people, the financial resources, and/or the image and reputation of the organization Requires making decisions that impact the results of co-workers, clients or the company
Level of Challenge Requires being exact or highly accurate Freedom to determine tasks, priorities, and goals Requires repeating the same physical activities or mental activities over and over
Pace and Scheduling Requires meeting strict deadlines
Personal Interaction Requires work with external customers or the public Requires coordinating or leading others in accomplishing work activities Requires work with others in a group or team
Responsibility for Others Includes responsibility for work outcomes and results Includes responsibility for the health and safety of others
Work Attire Requires wearing common protective or safety equipment
Work Setting Job tasks are performed in close physical proximity to other people Requires working indoors in environmentally controlled conditions