Accountant and Auditor Staffing Agency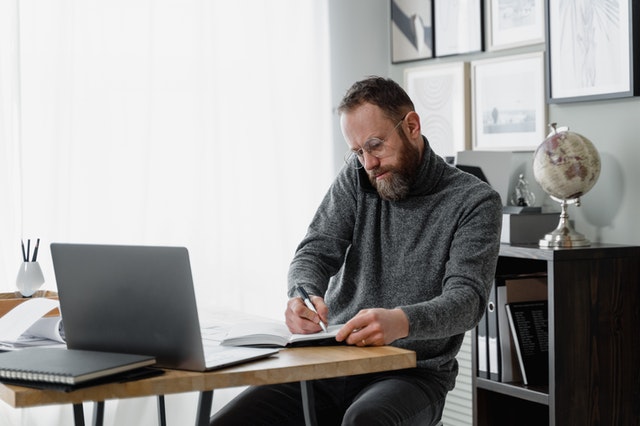 When companies need to hire the right Accountant and Auditor, they refer to Tier2Tek for their professional staffing needs. At Tier2Tek, our staffing agency can help you find the ideal candidate for your organization. We provide professional Accountant and Auditor staffing. Give us a call today.
To provide effective recruiting service to our clients, our staffing agency will assign an account manager for your organization. If you are searching for an employment agency specializing in Accounting and Auditor staffing, Tier2Tek has proven track records.
Tier2Tek staffing and recruitment company provides solutions for Accountant and Auditor Staffing. Typically accounting and auditing are separate roles, but both are based in a financial setting for a company. Accountants typically handle the day-to-day finances of the company and eventually submit information for tax purposes. Auditors on the other hand usually check on financial records submitted by accountants to make sure companies and businesses are being honest financially.
---
For Experienced Staffing Agency
Email us or call us at (720) 722-2385
Tier2Tek employment agency will help your company find the right talent for its Accountant and Auditor needs. We have successfully provided Accountant and Auditor for many businesses.
Additionally, our temp agency has pre-screened multiple Accountants and Auditors that are ready to work on short notice. We can solve your Accountant and Auditor needs.
Once we have your requirements, we re-screen our candidates to choose the best that suits your business needs.
Therefore, we ensure that we provide you with the best talent of Auditors and Accountants. This is why many companies trust us for their Accounting and Auditor needs.
Tier2Tek staffing firm has had several years of accountant and auditor staffing. We pride ourselves on being able to bring the best candidates to fulfill your company's staffing needs. Moreover, we make sure we know about your company and find the right fit for you within your timeframe to help the financial end of your company. Finally, we are always ready to work with you and learn about your company to fulfill all your staffing needs.
What Does an Accountant and Auditor Do?
The Accountant and Auditor review the accounts of organizations and companies to ascertain the legality and validity of their financial records. In addition, they also help with future recommendations on cost savings and advisory roles on risk aversion measures.
Furthermore, they initiate and implement proper auditing systems to control all financial processes and operations in the industry. They provide an internal audit system for the proper functioning of the finance department.
They can manipulate large amounts of data. Similarly, they have proven knowledge of auditing standards and procedures.
An accountant primarily focuses on and provides analysis and accurate reporting on a company's financial records. They are a key part of a company's finance department. Most professionally trained accountants can work with small or large companies which can be public or private. Some can be independent or part of firms and even contract based. Some may choose to work for multiple companies, or they could also be exclusive to only one. Accountants keep track of the details in day-to-day operations, financial accuracy, and taxes.
An auditor's responsibilities usually start after accountants have completed their work. They will examine and check over the financial statements done by the accountants to make sure they are accurate and truthful. They are usually used to double check companies especially when it comes to tax purposes.
Sample Job Description for Staffing
Position Purpose:
Examine, analyze, and interpret accounting records to prepare financial statements, give advice, or audit and evaluate statements prepared by others. Install or advise on systems of recording costs or other financial and budgetary data.
Essential Job Functions:
Getting Information Collect evidence for legal proceedings. Investigate legal issues.
Interacting With Computers
Communicating with Supervisors, Peers, or Subordinates Discuss business strategies, practices, or policies with managers. Report information to managers or other personnel.
Evaluating Information to Determine Compliance with Standards Conduct financial or regulatory audits. Examine financial records or processes. Examine financial records.
Documenting/Recording Information Prepare financial documents, reports, or budgets. Prepare financial documents.
Processing Information Verify accuracy of financial information. Verify accuracy of records.
Making Decisions and Solving Problems
Organizing, Planning, and Prioritizing Work
Establishing and Maintaining Interpersonal Relationships
Analyzing Data or Information Analyze budgetary or accounting data. Analyze business or financial data. Analyze financial information.
Updating and Using Relevant Knowledge
Communicating with Persons Outside Organization Represent the interests of clients in legal proceedings.
Identifying Objects, Actions, and Events
Performing Administrative Activities Pay charges, fees, or taxes.
Interpreting the Meaning of Information for Others
Training and Teaching Others
Coordinating the Work and Activities of Others
Monitor Processes, Materials, or Surroundings
Developing and Building Teams
Scheduling Work and Activities
Coaching and Developing Others
Guiding, Directing, and Motivating Subordinates Coordinate regulatory documentation activities. Oversee business processes. Prepare operational budgets.
Thinking Creatively
Developing Objectives and Strategies Develop business or financial information systems.
Provide Consultation and Advice to Others Advise others on business or operational matters. Advise others on financial matters. Advise others on human resources topics.
Resolving Conflicts and Negotiating with Others
Monitoring and Controlling Resources
Judging the Qualities of Things, Services, or People Assess financial status of clients. Evaluate effectiveness of personnel policies or practices.
Duties and Responsibilities:
Prepare and send out payments by cash, check, credit, or other forms of payment.
Post and reconcile company payments.
Review bills for the company to find potential errors or discrepancies.
Investigate and resolve billing discrepancies or misapplied transactions.
Work with outside tax representatives to file annual reports for the company.
Post data to profit/loss reports, balance sheets, income statements, and other documentation.
Balance daily payment reports and statistics for key personnel.
Ensure confidentiality and privacy of financial records.
Form payment strategies to make timely payments.
Investigate any payment problems.
Provide corrective procedures to resolve problems.
Be available for on-call responsibilities and on demand client needs.
Be available for overtime work when needed.
Education/Experience:
Education:
Bachelor's degree
Certifications:
Accredited Business Accountant/Advisor
Posses Accredited Estate Planner
Accredited Financial Examiner – Financial Analyst
Have Accredited In Business Appraisal Review
Accredited Insurance Examiner
Should have Accredited Management Accountant
Accredited Tax Preparer
Have Accredited in Business Valuation
Anti-Bribery Auditor
Associate in Insurance Accounting and Finance
Have Associate in Premium Auditing
Associate in Regulation and Compliance
Have Associate in Risk Management
Associate in Risk Management for Public Entities
Have Associate, Secure Retirement Institute
Auditor Q1
Auditor Q2
Automated Examination Specialists
Certification in Control Self-Assessment
Have Certification in Distressed Business Valuation
Certification in Risk Management Assurance
Be Certified Bank Auditor
Certified Biomedical Auditor
Be Certified Business Continuity Lead Auditor
Certified Clinical Financial Auditor
Be Certified Community Bank Auditor
Certified Credit Union Internal Auditor
Be Certified Divorce Financial Analyst
Be Certified Energy Auditor
Certified Environmental Management Systems Auditor
Be Certified Financial Examiner
Certified Financial Risk Manager
Be Certified Food Safety Auditor
Certified Forensic Accountant
Be Certified Fraud Examiner
Certified Government Auditing Professional
Be Certified HACCP Auditor
Certified Hospitality Accountant Executive
Be Certified Hospitality Accountant Executive
Certified IRB Professional
Be Certified Income Specialist
Certified Information Technology Professional
Be Certified Insolvency and Restructuring Advisor
Certified Insurance Examiner
Be Certified Internal Auditor
Certified Internal Auditor
Be Certified International Tax Analyst
Certified Management Accountant
Be Certified Medical Device Auditor
Certified Medical Device Auditor
Be Certified Medical Device Single Auditor
Certified Merger and Acquisition Advisor
Be Certified Occupational Health and Safety Management Systems Auditor
Certified Outsourcing Specialist: Finance and Accounting
Be Certified Process Safety Management Auditor
Certified Professional Medical Auditor
Be Certified Professional Property Specialist
Certified Public Accountant
Be Certified Quality Auditor
Certified Regulatory Compliance Manager
Be Certified Responsible Care Auditor
Certified Revenue Management Executive
Be Certified Risk Manager
Certified Treasury Professional
Be Certified Valuation Analyst
Certified Water Quality Management System Auditor
Be Certified in Financial Forensics
Certified in Hospitality Business Acumen
Be Credit Union Compliance Expert
Forensic Certified Public Accountant
GIAC Assessing and Auditing Wireless Networks
Global Remuneration Professional
IBM Certified Solution Advisor – Blockchain Platform V2
Internal Auditor Q1
Internal Auditor Q2
Lead Auditor Q1
Lead Auditor Q2
Oracle Accounting Hub Cloud 2020 Implementation Essentials
Knowledge of Oracle E-Business Suite R12.1 General Ledger Essentials
Oracle E-Business Suite R12.1 Payables Essentials
Knowledge of Oracle E-Business Suite R12.1 Receivables Essentials
Oracle Financials Cloud: Accounts Payable 2019 Essentials
Knowledge of Oracle Financials Cloud: General Ledger 2019 Implementation Essentials
Oracle Financials Cloud: General Ledger 2020 Implementation Essentials
Knowledge of Oracle Financials Cloud: Payables 2020 Implementation Essentials
Oracle Financials Cloud: Receivables 2020 Implementation Essentials
Knowledge of Oracle Fusion Financials: Accounts Receivable 2019 Essentials
Oracle Hyperion Financial Management 11 Essentials
PeopleSoft 9.2 Financials Implementation Essentials
Personal Financial Specialist
Qualification in Internal Audit Leadership
Quality Management System Auditor
Registered Business Analyst
SAP Certified Application Associate – Financial Accounting with SAP ERP 6.0 EhP7
SAP Certified Application Associate – Management Accounting with SAP ERP 6.0 EhP7
Knowledge List:
Economics and Accounting – Knowledge of economic and accounting principles and practices, the financial markets, banking and the analysis and reporting of financial data.
English Language – Knowledge of the structure and content of the English language including the meaning and spelling of words, rules of composition, and grammar.
Mathematics – Knowledge of arithmetic, algebra, geometry, calculus, statistics, and their applications.
Administration and Management – Knowledge of business and management principles involved in strategic planning, resource allocation, human resources modeling, leadership technique, production methods, and coordination of people and resources.
Customer and Personal Service – Knowledge of principles and processes for providing customer and personal services. This includes customer needs assessment, meeting quality standards for services, and evaluation of customer satisfaction.
Law and Government – Knowledge of laws, legal codes, court procedures, precedents, government regulations, executive orders, agency rules, and the democratic political process.
Clerical – Knowledge of administrative and clerical procedures and systems such as word processing, managing files and records, stenography and transcription, designing forms, and other office procedures and terminology.
Computers and Electronics – Knowledge of circuit boards, processors, chips, electronic equipment, and computer hardware and software, including applications and programming.