Positions We Staff
Roles & Responsibilities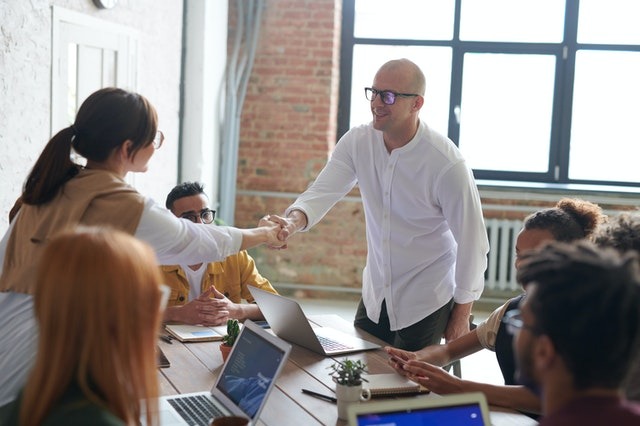 Tier2Tek Employment Agency can help you with your hiring needs. We understand the IT department has a complex role in an organization. From general support to software developers, we screen and recruit the perfect fit for your hiring needs. Furthermore, our recruiters are fully aware of best practice standards. In general, here is a list of IT positions we staff for. If you have a unique role that is not listed, let us know. We will find the right fit!
In addition, here's a great article on 7 IT Roles Every Modern Company Needs to Stay Competitive
Tier2Tek IT Staffing
1640 Logan St, Denver, CO 80203
(720) 722-2385
Email Us
Open Monday through Friday, 8am to 5pm
---
General Technical Service Staffing
General technical service positions are the voice and face of IT. Therefore, we understand how important it is to have the right people in these important roles.

The initial first line of support for IT incidents.
Onsite IT support staff to resolve workstation problems.
Technicians that support users with specific software.
Setting up new hires, moving users, and retrieving workstations.
Conference room maintenance and optimization.
Maintaining company IT assets, both hardware and software.
Monitoring overall company infrastructures and reporting any changes.
Setting up user accounts, rights, and privileges.
Managing cell phones of an enterprise.
Identifying and purchasing all IT goods and services.
Any additional IT labor required in IT support service.
---
Infrastructure Service Staffing
The IT Infrastructure team handles general IT operations of the organization. Certainly, they are the backbone of the IT department. This team is responsible for the network, servers, telephony, security, and integration.
Responsible for all physical and virtual servers of an organization.
Ensures communication between multiple devices within an organization and manages the internet connection(s).
Responsible for phones, VoIP and communications of the infrastructure.
Makes sure the organization is safe from cyber attacks.
Part Systems Admin, part Network Admin. Manages the MDF/IDFs and Hosted Data-centers for an organization.
Plans and manages disaster preparedness and sets up contingencies.
The Solution Architect is responsible for requirements gathering, design, code review and technical oversight of any project under their particular project.
The Enterprise Architect leverages IT industry standards and best practices, keeping current with industry trends and emerging technologies.
The Integration Architect leverages IT industry standards and best practices, keeping current with industry trends and emerging technologies.
---
Project & Change Management Staffing
When new projects and changes need to be implemented in the IT infrastructure, these specialists are the ones to turn to for a smooth implementation.

Establishes and manages projects for the organization.
Defines and initiates program and project objectives for the company.
Develop and maintain test plans, manual and automated test scripts.
Responsible for all technical documentation, editing, user and help manuals.
Manages changes in the infrastructures along with identifying contingencies.
---
Enterprise Systems Staffing
This team specializes in designing, analyzing, gathering, displaying and sharing data. With this information, decision makers can make informed choices for optimal results.

Gathering, analysis, requirements synthesis, and creation of requirements documentation from business functional users
Performs functional and technical requirements gathering, analysis, requirements synthesis, and creation of requirements documentation
Develop and maintain databases across the organization while ensuring high levels of data availability.
Gathers organization data and converts it into actionable options for strategic planning.
Prepares content for the website and assists with management. They handle the aesthetic aspect of the site.
Develop on the SharePoint Online platform, including creating sites and subsites, configuring webparts, and developing workflows.
Responsible for supporting designing, developing, implementing and addressing the software or system demands of GIS.
Analyze, design, build and document extensions, modifications, localizations and integration to ERP Applications.
Troubleshoot configurations and customization of Salesforce, ServiceNow, Mulesoft, or Workday.
---
Software Development Staffing
Software programmers build custom software for the business or collaborate on large projects to automate task.
Developing and testing software applications based on the particular software systems.
Analyze, design, build and document mobile applications.
Developing server-side web application and automation for web services and more.
Developing code that integrates into OS and developing modern applications.
PHP, WordPress, SQL Database, Ruby etc.