Video Technician
Staffing Agency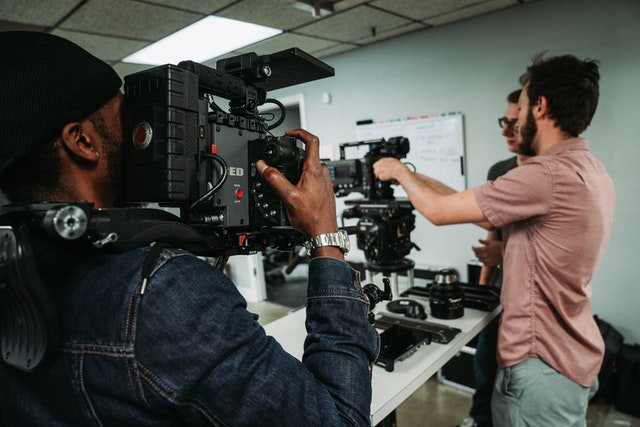 Looking to simplify your staffing?
Tier2Tek Staffing provides premier employment solutions for Video Technician staffing.
The main responsibility of the role is to set up and control video-related equipment for a plethora of productions.
Need to hire in December 2023?
---
What Does a Video Technician Do
Looking for a specialist in video aspects? Looking for an expert to control the cameras and recording equipment in your production, performance, video shoot, or presentation? You are looking for Video Technician staffing.
Firstly, the Video Technician takes the time to determine what type of video equipment your production needs. Whether a video recording, presentation, or event, the Video Technician will figure out what is needed to properly video record the production.
Furthermore, they will be there to control and maintain the recording equipment during the process. They are video experts that understand a plethora of concepts in both cameras and engineering. From controlling cameras during plays to setting up lights for commercial videos, the Video Technician can handle it all.
Responsibilities
Works with the Production Coordinator and others to coordinate meetings and shoots.
Keeps detailed notes from meetings and digital communications for reference.
Procurement of production deliverables and digital assets.
Acts as a liaison between marketing managers, vendors, and production crew.
Assists in the procurement and scheduling of talent, locations, roofing, and film crews.
Obtains releases and authorization for the use of models, talent, locations, images music, and media assets.
Has the willingness to learn and perform basic production tasks and fill roles on an as-needed basis i.e. floor manager, teleprompter operator, PA, boom operator, media manager, photography, etc.
Logs media and digital assets for libraries.
Assists Media Department with any media production dept. responsibilities/requests; i.e. prepping for shoots, equipment RMAs, expense reports, digital asset acquisitions, packaging and delivery of electronic and digital media assets, etc.

Why Work With Tier2Tek Staffing?
Overall, we stand by honesty and communication. We stay in contact with you throughout the entire hiring process. There are no hidden fees or stipulations.
Furthermore, we assign every client a personalized account manager. This allows us to learn about your company's culture and candidate qualifications.
Finally, we have a national database of prescreened candidates ready to work. We can fill any hiring volume with efficiency.
If and when you need a reliable staffing agency that can fulfill your direct-hire staffing needs, Tier2Tek Staffing is the right choice.
Overall, Tier2Tek Staffing has a dedicated team of recruiters that have strategies and resources for attracting and retaining top talent in any organization.
---