Video Editor
Employment Agency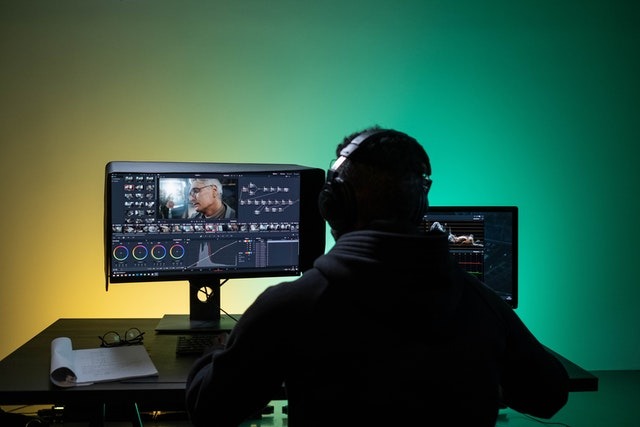 Looking to simplify your staffing?
Tier2Tek Staffing provides premier employment solutions for Video Editor staffing.
The main responsibility of the role is to create finished video projects using footage captured by videographers.
Need to hire in September 2023?
---
What Does a Video Editor Do
They say the magic happens in the editing room. Sure, videographers are the ones to capture video footage for movies and other media, but that's only the beginning. Looking for a software specialist to put together a finished video product? Looking for a visual expert to finish your videos or movies? You are looking for Video Editor staffing.
Overall, the Video Editor compiles captured footage to create a finalized and coherent product. This work may involve news clips, movies, television shows, or videos for the internet. Regardless of the intent or format, the Video Editor knows how to put it all together.
Firstly, the videography crew captures the footage. Then, the Video Editor refers to scripts, footage, and other information to put together a final video product. This work usually involves expert knowledge of video editing software like Adobe Premiere and Final Cut Pro.
Responsibilities
Specializes in video creation and editing, using motion graphics and VFX and behind-the-camera operations.
Works both independently and collaboratively to bring concepts and scripts to life with innovative expressions and techniques.
Translates strategic and creative direction from briefs, driving unique and out-of-the-box ideas and creation of on-brand video content across our social and internal channels.
Actively participates in and leads brainstorming sessions, script writing/editing, and produces creative content working independently or collaboratively with the creative manager, other creatives, as well as outside departments and internal clients. 
Leads and mentors other team members.

Why Work With Tier2Tek Staffing?
Overall, we stand by honesty and communication. We stay in contact with you throughout the entire hiring process. There are no hidden fees or stipulations.
Furthermore, we assign every client a personalized account manager. This allows us to learn about your company's culture and candidate qualifications.
Finally, we have a national database of prescreened candidates ready to work. We can fill any hiring volume with efficiency.
If and when you need a reliable staffing agency that can fulfill your direct-hire staffing needs, Tier2Tek Staffing is the right choice.
Overall, Tier2Tek Staffing has a dedicated team of recruiters that have strategies and resources for attracting and retaining top talent in any organization.
---