Transportation Inspector Staffing Agency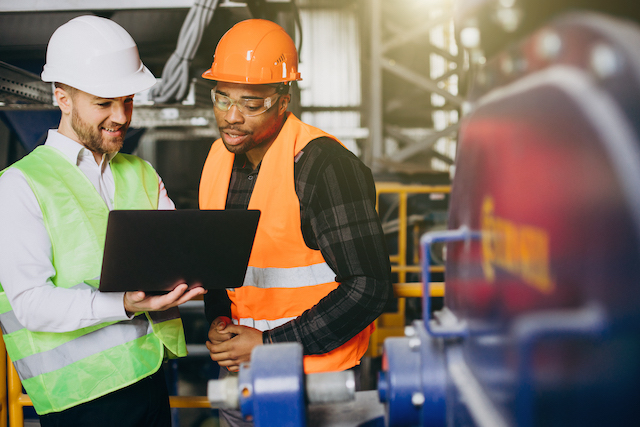 Looking to simplify your staffing?
Tier2Tek Staffing provides recruitment solutions for Transportation Inspector Staffing.
The main responsibility of the role is to oversee the safety and efficient operations of industrial transportation equipment.
Need to hire in December 2023?
---
What Does a Transportation Inspector Do
Looking for a mechanical specialist to make sure all transportation equipment is working? Need an expert to oversee your worksite and transportation process for any efficiency or safety issues? You are looking for Transportation Inspector staffing.
Overall, the Transportation Inspector does exactly as their title says. They keep a close eye on all operations included in product or material transportation. From checking the integrity of freight cranes to supervising actions for safety precautions, the Inspector looks through all processes.
Furthermore, they work to document any operational issues and transportation problems (like unsafe motor issues or structural integrity of vehicles). They may also be asked to train workers on safety precautions and problems to look for.
Example Responsibilities
Performs a variety of testing, project-specific observations, and inspection duties under general supervision.
Operates testing equipment and conducts testing, (i.e. soil, concrete, or others) and provides an assessment of data through reporting.
Works utilizing drawings, specifications, and diagrams.
Uses specific methods to observe site activities and perform tasks.
Reads and interprets plans and specifications.
Maintains and calibrates standard equipment.
Make detailed observations and gives the interpretation of the results.
Supervises and performs complex assignments and work tasks.
Attends project meetings alone without supervision.
Trains other Technicians.
Maintains detailed documentation and data from test results.
Operates a calculator to calculate mathematical test results.
Communicates effectively with client and project teams.
Must be aware of, and adhere to, safety practices and policies to ensure your own safety, as well as the safety of others who may be affected by your actions at work.
Average Salary
According to GlassDoor, the average salary for a Transportation Inspector is $49,019 a year.
Why Work With Tier2Tek Staffing?
Overall, we stand by communication. We stay in contact with you throughout the entire hiring process. There are no hidden fees or stipulations.
Furthermore, we assign every client a personalized account manager. This allows us to learn about your company's culture and candidate qualifications.
Finally, we have a national database of prescreened candidates ready to work. We can fill any hiring volume with efficiency.
If and when you need a reliable staffing agency that can fulfill your direct-hire staffing needs, Tier2Tek Staffing is the right choice.
Overall, Tier2Tek Staffing has a dedicated team of recruiters that have strategies and resources for attracting and retaining top talent in any organization.
---