Telephone Operator Staffing Agency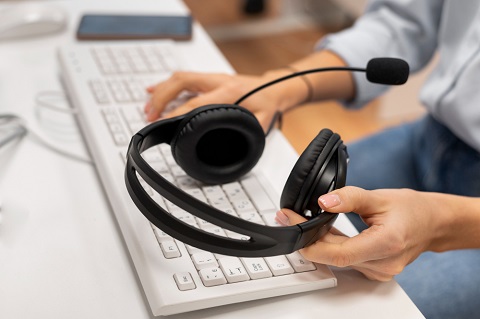 Looking to simplify your staffing?
Tier2Tek Staffing provides recruitment solutions for Telephone Operator Staffing.
The main responsibility of the role is to answer phone calls to help bolster the customer experience.
Need to hire in December 2023?
---
What Does a Telephone Operator Do
Are you looking for a customer service expert to answer phone calls for your company? Looking for a communications specialist to help learn about and log client complaints? You need Telephone Operator staffing!
Telephone Operators or Customer Service Reps are in place to assist customers in several functions. They can help customers buy an item or service over the phone. This position can be held also in an online setting; many companies now have online support, chat, and email services to support customers remotely. Customer Support Reps are also used to help sort out differences or issues a customer may face with a company or a product that is faulty. They will help assist the customer to be as satisfied as possible after the encounter.
Overall, Reps will help companies support and handle customer inquiries. It can range from buying and selling goods and services to the overall support of the product or company.
Example Responsibilities
May train new operators.
May be required to do system data entry on request.
Provides service to multiple answering service clients utilizing individualized protocols.
Processes appropriate emergency code or STAT page.
Initiates voice pages when required.
Provides Physician on-call information to requesting individuals.
Uses required phrasing at all times when answering telephone calls.
Provides dialing instructions to patients when requested.
Answers multiple lines while maintaining good customer service.
Determines callers' requirements (extension desired, information requested, etc.) and transfer call.
Provides status reports on any page in progress to the individual requesting the page.
Average Salary
According to GlassDoor, the average salary for a Telephone Operator is $35,199 a year.
Why Work With Tier2Tek Staffing?
Overall, we stand by communication. We stay in contact with you throughout the entire hiring process. There are no hidden fees or stipulations.
Furthermore, we assign every client a personalized account manager. This allows us to learn about your company's culture and candidate qualifications.
Finally, we have a national database of prescreened candidates ready to work. We can fill any hiring volume with efficiency.
If and when you need a reliable staffing agency that can fulfill your direct-hire staffing needs, Tier2Tek Staffing is the right choice.
Overall, Tier2Tek Staffing has a dedicated team of recruiters that have strategies and resources for attracting and retaining top talent in any organization.
---