Solar Photovoltaic Installer
Staffing Agency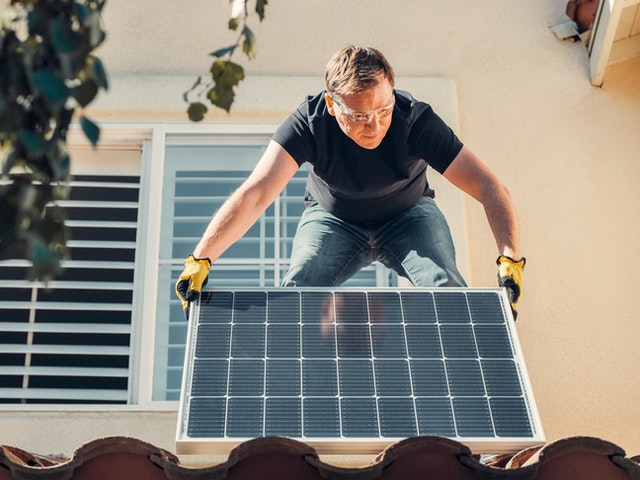 Looking to simplify your staffing?
Tier2Tek Staffing provides premier employment solutions for Solar Photovoltaic Installer staffing.
The main responsibility of the role is to assemble and install solar panel systems onto buildings.
Need to hire in December 2023?
---
What Does a Solar Photovoltaic Installer Do
Looking for an expert on solar panels? Looking for a solar specialist to help install and maintain useful solar panels on client homes or businesses? You are looking for Solar Photovoltaic Installer staffing.
Solar technologies have become a common practice in the world of energy. Instead of burning precious natural resources, solar panels allow for energy to be created by the sun. The concept is as simple as that, but the technology behind it is in-depth and detailed. Henceforth, the Solar Panel Installer understands the usage and directive of solar panels. They can create or read the schematics on where to apply them, assemble them, install them, and perform further maintenance.
Ultimately, if you need a technician that can install and work on solar panels, you need a Solar PV Technician.
Responsibilities
Overall, conducts a solar site assessment. Then assembles, installs, and/or services solar photovoltaic (PV) systems on roofs or other structures in accordance with design plans.
Furthermore, this work may include measuring, cutting, attaching, and assembling structural framing (racking systems), solar modules, and other necessary components to complete a solar installation.
Travels to and from job sites and building departments.
Firstly, inspects roofs for structural integrity.
Conducts a solar site assessment for prospective customers using a smartphone and provided surveying equipment.
Completes all required documentation in a timely manner.
Assembles all components of a residential solar system.
Manages and installs the PV systems from beginning to end.
Structurally mounts racking and electrical equipment and effectively seals all penetrations.
Maintains a clean worksite and safe working environment.
Properly uses Personal Protective Equipment.
Finally, attends mandatory training sessions on new products, installation methodology, and safety.

Why Work With Tier2Tek Staffing?
Overall, we stand by excellence and communication. We stay in contact with you throughout the entire hiring process. There are no hidden fees or stipulations.
Furthermore, we assign every client a personalized account manager. This allows us to learn about your company's culture and candidate qualifications.
Finally, we have a national database of prescreened candidates ready to work. We can fill any hiring volume with efficiency.
If and when you need a reliable staffing agency that can fulfill your direct-hire staffing needs, Tier2Tek Staffing is the right choice.
Tier2Tek Staffing has a dedicated team of recruiters that have strategies and resources for attracting and retaining top talent in any organization.
---