Security and Fire Alarm Systems Installer Staffing Agency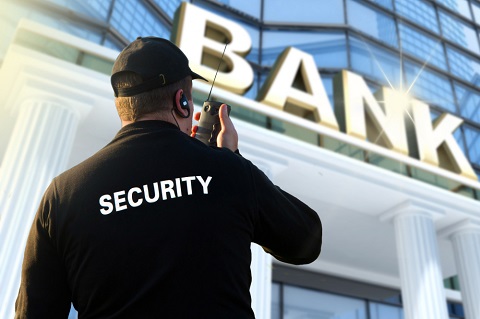 Looking to simplify your staffing?
Tier2Tek Staffing provides recruitment solutions for Security and Fire Alarm Systems Installer Staffing.
The main responsibility of the role is to work to implement and troubleshoot systems in corporate buildings.
Need to hire in December 2023?
---
What Does a Security and Fire Alarm Systems Installer Do
There is more to security and fire systems than just slapping cameras and detectors on the wall. Implementing systems into your business (or your customers') buildings is an intricate process that takes both time and expertise.
If you are in need of a specialist to install, troubleshoot, and maintain security or fire systems in your company building or your clients' buildings, you need Security and Fire Alarm Systems Installer staffing.
Overall, the role does exactly as the title entails. They work to make sure all systems are up to code and safe for future usage. Don't play around with your security systems and fire safety, hire an expert.
Example Responsibilities
Coordinate with customers to plan and execute installation, programming, service, repair, or Fire Marshall inspection projects.
Pull wire, calibrate equipment, and troubleshoot issues during installation, repair, and service calls.
Has the ability to determine and remedy system issues with little-or-no supervision.
Requests parts as needed to complete projects.
Verifies equipment and system functionality by testing signals.
Tests systems as required by NFPA72, contract, or permit.
Has knowledge of various fire codes as required by AHJ.
Completes service documentation, inspection reports, time cards, etc., and communicates issues.
Ensures projects are completed on time.
Uses proper safety equipment and procedures.
Keeps work areas tidy; clean up at end of the day, returning all equipment/tools to the proper area.
Average Salary
According to GlassDoor, the average salary for a Fire Alarm Technician is $52,809 a year.
Why Work With Tier2Tek Staffing?
Overall, we stand by communication. We stay in contact with you throughout the entire hiring process. There are no hidden fees or stipulations.
Furthermore, we assign every client a personalized account manager. This allows us to learn about your company's culture and candidate qualifications.
Finally, we have a national database of prescreened candidates ready to work. We can fill any hiring volume with efficiency.
If and when you need a reliable staffing agency that can fulfill your direct-hire staffing needs, Tier2Tek Staffing is the right choice.
Overall, Tier2Tek Staffing has a dedicated team of recruiters that have strategies and resources for attracting and retaining top talent in any organization.
---