Property Appraiser Staffing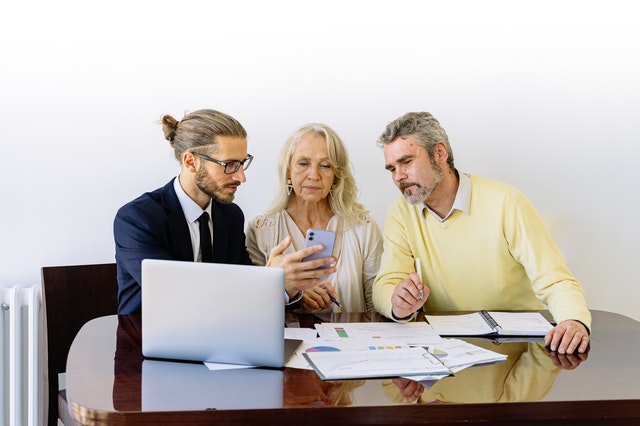 Tier2Tek Recruitment Company provides solutions for Property Appraiser staffing.
A Property Appraiser helps an owner or buyer determine the value or potential selling point of property.
They will use different factors to determine a value for someone selling or buying property to help achieve the best value.
---
For Experienced Property Appraiser Staffing Staffing
Tier2Tek Employment Firm has had years of Property Appraiser staffing. We will take the time to determine your company's staffing needs and get the best candidates to help fill your open positions. Moreover, we make sure we have the knowledge of your company and find the right fit for you within your timeframe. We have an array of prescreened candidates ready to work immediately.
What Does a Property Appraiser Do?
A Property Appraiser's main responsibility is to determine the value of a piece of property or building on a property. They will use market information and the current value of similar properties to help build the best report. They are called upon by a business when looking for a new location or selling a currently-owned piece of property.
Furthermore, the Appraiser helps to gather, analyze and verify data on residential properties. They measure structures and physically inspect the exteriors and interiors of buildings. Furthermore, they are responsible for analyzing market sales, photographing properties, and ensuring architectural quality.
In addition, they are responsible for data management, such as collection, analysis, and verification of pending sales and listings. They help in maintaining other information for a smooth valuation process.
According to GlassDoor, the average salary of a Property Appraiser is $66,744.
Responsibilities
Prepares accurate appraisal reports using the latest market information and practitioner knowledge to determine final property value.
Researches and collects data from internal databases and third-party sources to find information closely related to the property under review.
Conducts and builds databases for all information and analysis collected.
Applies a financial approach to analyze a property's future cash flow and net value.
Compares similar properties that have recently sold or received a value appraisal.
Conduct property inspections (land and building).
Provides corrective procedures to resolve problems.
Estimates replacement costs, obsolescences, construction costs, and other pertinent factors.
Prepares scale drawings of the location of buildings and improvements in relation to property lines.
Explains assessment procedures and determinations to taxpayers.
Reviews properties for special exemptions and insures proper valuation of claims.
Assists in the training and orientation of new appraisers.
Analyzes, interprets, and documents all required information to derive equitable and justifiable property appraisals for industrial, commercial, residential, and/or agricultural properties.
Reviews and interprets accounting records to ascertain gross and net income for capitalization into an estimate of value.
Allocates appropriate value to different portions of property parcels based on topography, vegetation, soil use, and capability of use.