Program Manager Staffing Agency
Organizational Project Coordinator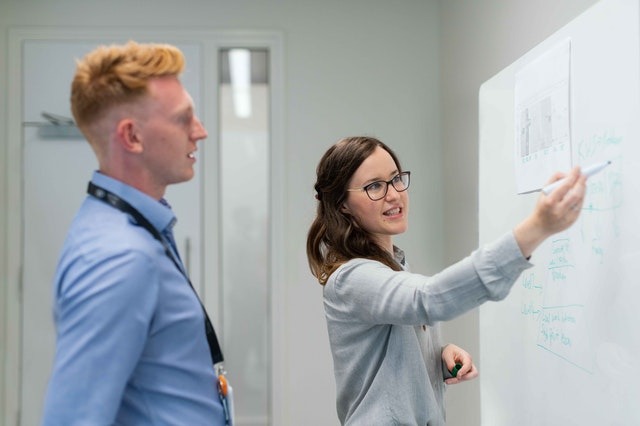 Tier2Tek Recruitment Firm provides solutions for Program Manager staffing. The Program Manager is responsible coordinating all an organization's projects and ensuring milestones are being achieved. Moreover, they are in charge of making sure the projects are in line with company objectives.
---
For Experienced Program Manager Staffing
Email us or call us at (720) 722-2385.
Tier2Tek Staffing Company has been staffing and recruiting Program Managers for multiple years. Furthermore, we recognize it takes substantial experience in project management in order to be successful as a Program Manager. Moreover, our screening process ensures the highest level of experience and professionalism so we find top candidates for your organization.
Please contact us and browse our other positions that we staff for.
What Does a Program Manager Do?
The Program Manager oversees multiple projects for the organization. They do not directly oversee individual projects. They manage the overall progression and completion of multiple projects. Additionally, the program manager often creates and manages long-term goals for the organization that aligns with their business strategy.
Finally, the Program Manager produces timely reports to key stakeholders and ensures all projects are on track for completion.
Sample Program Manager Job Description for Staffing
A Program Manager has 9-15 years of large project and/or program management experience. Performs full performance program management work on one or more highly complex or enterprise-wide information technology programs. This work includes managing the design, development, implementation and maintenance phases of the program management life cycle.
Partners with senior management across the company to identify and prioritize information technology goals and objectives; develops and maintains the program strategy and supporting business cases.
Defines and initiates program and project objectives. Assigns project managers to manage cost, schedule and performance of projects. Oversees multiple projects directed at achieving a strategic goal.
Develops, implements and monitors program budgets that are complex in nature. Allocates shared resources among projects within the program. Prepares reports detailing the status of the program budget and compliance to any requirements as specified by funding sources.
Manages the vendor selection process, which includes developing requests for proposal (RFP) and requests for information (RFI), reviewing submitted bids from contractors and serving as the chair of the vendor selection committee.
Develops, negotiates implements and monitors contracts, ensuring conformance to approved plans and contract specifications. Acts as a liaison to the company's attorney office. Follows prospective contracts throughout the review process and coordinates actions for breach of contract situations.
Manages and/or performs lead work over project managers who have been assigned responsibility for various projects within the program. Establishes work plan responsibilities and scope of authority for project managers. Ensures technical proficiency and productivity of project managers/staff and arranges for training as necessary.
Additional Responsibilities
Develops and manages plans to ensure compliance with information technology industry standards, internal architecture and infrastructure protocols and established business practices. Acts as a liaison with internal and external audit groups to ensure compliance with any auditing standards for associated programs.
Manages the overall risk of the program, which includes conducting risk and cost/benefit analyses and devising strategies to deal with unexpected crises and unresolved risks.
Monitors program milestones to maintain continuous alignment of program scope with strategic business objectives. Ensures projects within the program are completed within established time and budget schedules. Recommends modifications to project managers to enhance the effectiveness toward the business result or strategic intent.
Functions as a liaison with senior management, vendors, project managers and other information technology professionals to communicate program strategy, direction and changes. Presents information on program performance to elected officials and other stakeholders and resolves high level conflicts by making broad decisions or negotiating with affected senior management.