Personal Care and Service Staffing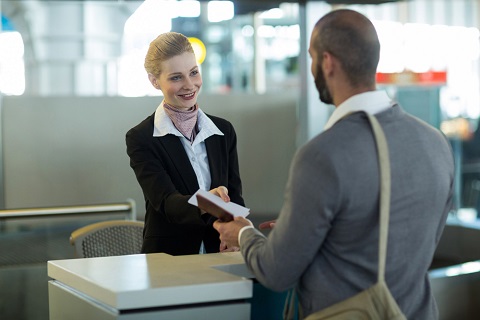 A business can sell products and services all day, but what happens when a customer needs information?
What happens when a customer needs one-on-one attention? Luckily, Personal Care and Service workers exist.
As a recruitment agency, Tier2Tek can help you with your Personal Care and Service staffing.
---
Working With Tier2Tek Staffing
Finding and vetting expert employees can take an abundant amount of business resources. If your company doesn't have a human resources department or is busy with daily operations, it may be impossible to get through the recruitment process. Luckily, there are staffing agencies available to help simplify and handle the process. Luckily, there's Tier2Tek Staffing.
Sourcing Candidates for Your Specific Criteria
We assign every client a dedicated account manager. This expert recruiter takes the time to learn everything about your company, from ideals to open positions, before starting the recruitment process. Therefore, we can find the perfect employees for your future. Ultimately, we believe that finding the perfect employees is more than finding perfect resumes. The best employees must match your company's ideals, mission and business culture.
Recruitment Process
After we finish learning everything about your company, we look over our national database of prescreened candidates. We get you in contact with the best employees in your market (or nationally). If we can't find the perfect fit for you, we will post the job on job boards and other sites. Finally, we finish the screening and interviewing process.
Our Speed and Accuracy
We only bring you the top 2% of applicants. Furthermore, we look to bring you prescreened candidates within three days of reaching out to us. If you are unsatisfied with the employees we provide, we will restart the entire recruiting process.
Personal Care and Service Positions We Recruit For
The bread and butter of customer relations. The Customer Service expert deals with any inquiries and grievances. They then appoint the issue to the correct person for solving.
Similar to Customer Service Agents, Customer Support Workers help clients troubleshoot products after they have been purchased. These products can be both hardware and software.
If a customer is unsure of how to use a specific product or feature of that product, the Support Specialist assists. They also gather data and record recurring problems to assure fixes in future variations of the product.
The Consultant defines and documents best practices, guidelines and procedures for your customer service department. Then, they will assist with the conception and implementation of major initiatives and high-priority projects.
Customer Service workers greet and speak with customers at the front end of a business. For example, hotel desk clerks and park information desks.
The Retail Analyst's main role is to research and choose what software and hardware implementations are necessary for your retail and customer relations business.