Oral Surgeon
Staffing Agency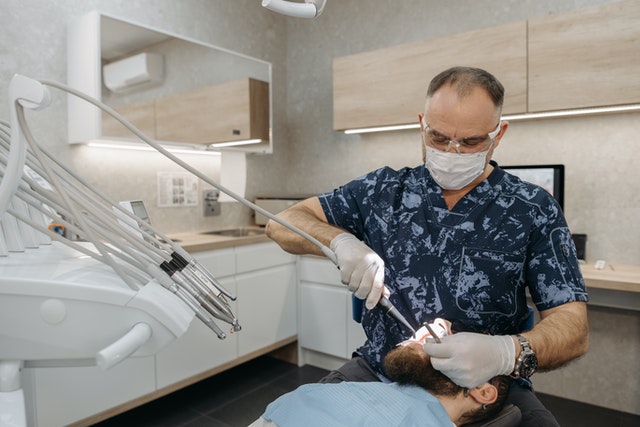 Tier2Tek Staffing and Recruitment Company provides solutions for Oral Surgeon staffing.
The main responsibility of the role is to perform corrective surgeries on a patient's mouth and teeth.
Need to hire in December 2023?
---
What Does an Oral Surgeon Do
Looking for an expert to perform surgeries related to teeth and jaws? You are looking for Oral Surgeon staffing.
Firstly, the Oral Surgeon is a master of techniques and education in the field. They have achieved the status of Doctor of Dental Surgery (DDS) and keep up-to-date with technology and practices.
Overall, the Oral Surgeon works to successfully complete surgeries based on a patient's mouth and jaw. These surgeries may include cosmetic procedures like chin enhancements or infection-related procedures like removing diseased teeth. If you need a tooth removed, your jaw fixed, or your facial bone realigned, you need an Oral Surgeon.
Responsibilities
Provides diagnosis, and presents comprehensive professional oral surgery treatment plans to your patients to help them achieve optimal oral health, using accepted clinical and radiological techniques.
May arrange for referral to dental specialists when appropriate.
If/when needed, utilizes dental anesthesia for scheduled sedation dentistry needs.
Maintains a clean, sterile, and patient-centric working environment.
Maintains strict compliance with state, federal and other regulations, (e.g, OSHA, WC, Dental Board, HIPAA, ADA, DOL, Employee Handbook).

Why Work With Tier2Tek Staffing?
We stand by honesty and communication. We stay in contact with you throughout the entire hiring process. There are no hidden fees or stipulations.
We assign every client a personalized account manager. This allows us to learn about your company's culture and candidate qualifications.
We have a national database of prescreened candidates ready to work. We can fill any hiring volume with efficiency.
If you need a reliable staffing agency that can fulfill your direct-hire staffing needs, Tier2Tek Staffing is the right choice.
Tier2Tek Staffing has a dedicated team of recruiters that have strategies and resources for attracting and retaining top talent in any organization.
---