Nurse Anesthetist
Employment Agency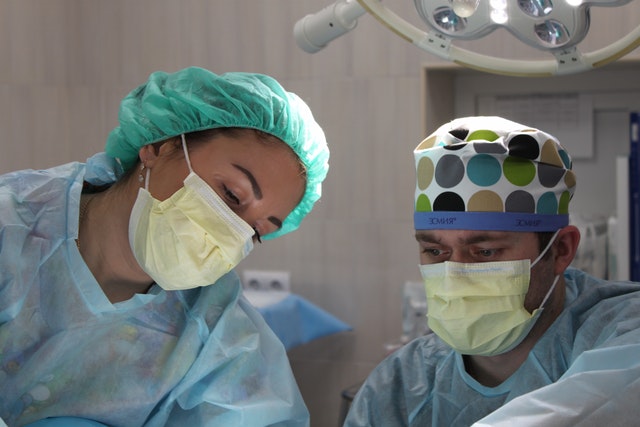 Looking to simplify your staffing?
Tier2Tek Staffing provides premier employment solutions for Nurse Anesthetist staffing.
The main responsibility of the role is to oversee the use of anesthesia on patients.
Need to hire in December 2023?
---
What Does a Nurse Anesthetist Do
Surgeons get all the fame!
Though the process of surgery is both painstaking and impressive, there's more to it than the doctor at hand. There are a plethora of safety measures and specialists that go into performing work, including anesthesia. If you are looking for an expert on the specific and crucial science of anesthesia, you need Nurse Anesthetist staffing!
Overall, the Nurse Anesthetist provides pain relief through anesthesia during, before, and after surgery takes place. This process involves a multitude of factors and cares to make sure the anesthesia is distributed safely.
Responsibilities
Firstly, performs and documents the pre-anesthesia assessment and evaluation of the patient.
Secondly, reviews, requests, and orders (as permitted by state law) laboratory/diagnostic studies.
Thirdly, acquires informed consent for anesthesia and related services.
Overall, selects, acquires, orders, and administers pre-anesthetic medication or treatment.
Develops and implements anesthesia care plan.
Selects, acquires, prepares, and uses equipment, invasive and non-invasive monitors, supplies, and drugs for the administration of sedation, anesthesia, and pain management services; performs safety checks as needed.
Performs all aspects of airway management, including fiberoptic intubation.
Facilitates emergence and recovery from anesthesia by evaluating patient response and selecting, ordering, and administering medications, fluids, and ventilatory support to maintain patient stability during transfer.
Initiates and administers post-anesthesia pharmacological or fluid support of the cardiovascular system.
Evaluates the patient's response to anesthesia and surgery; takes appropriate corrective action during the post-anesthesia period.
Provides post-anesthesia follow-up evaluation and care.
Discharges the patient from the post-anesthesia care unit.
Implements acute and chronic pain management modalities.
Leads emergency situations by assessing, stabilizing, and determining the disposition of patients, including providing airway management, administration of emergency drugs and fluids, and using basic and advanced cardiac life support techniques.

Why Work With Tier2Tek Staffing?
Overall, we stand by honesty and communication. We stay in contact with you throughout the entire hiring process. There are no hidden fees or stipulations.
Furthermore, we assign every client a personalized account manager. This allows us to learn about your company's culture and candidate qualifications.
Finally, we have a national database of prescreened candidates ready to work. We can fill any hiring volume with efficiency.
If and when you need a reliable staffing agency that can fulfill your direct-hire staffing needs, Tier2Tek Staffing is the right choice.
Overall, Tier2Tek Staffing has a dedicated team of recruiters that have strategies and resources for attracting and retaining top talent in any organization.
---