Mining Machine Operator Staffing Agency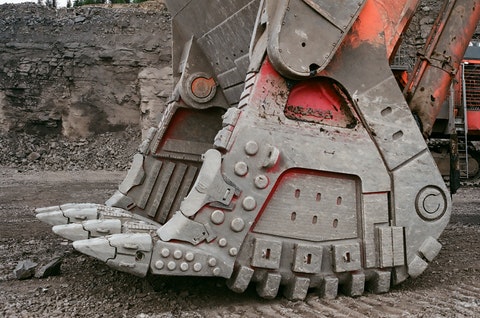 Looking to simplify your staffing?
Tier2Tek Staffing provides recruitment solutions for Mining Machine Operator Staffing.
The main responsibility of the role is to use machinery to help facilitate the mining process.
Need to hire in March 2023?
---
What Does a Mining Machine Operator Do
Looking for a specialist to help operate self-propelled mining machines? Need a mechanical expert to pull raw materials from mine walls, cut aforementioned materials, or transport goods to the next steps of processing? You are looking for Mining Machine Operator staffing.
Overall, the Mining Machine Operator does exactly what their title states. They work to use, troubleshoot, and fix machinery used for the extraction process of mining. Whether coal, metals, or non-metal ores, the Operator knows their equipment like the back of their hand.
Furthermore, as experts, they are able to follow all delicate safety procedures and train others on the usage of machinery, as needed.
Example Responsibilities
Reads blueprint or job order for product specifications such as dimensions and tolerances, and tooling instructions such as fixtures, feed rates, cutting speeds, depth of cut, and determines the sequence of operations.
Selects, positions, and secures tool in tool holder (chuck, collet, or toolpost). Positions and secures workpieces in holding devices, machine tables, chuck, centers, or fixtures.
Moves controls to position tool and workpiece in relation to each other, and to set specified feeds, speeds, and depth of cut. Sets up fixture or feeding device, starts machine, and turns handwheel to feed tool to the workpiece or vice versa, and engages feed.
Turns valve handle to direct the flow of coolant or cutting oil against tool and workpiece. Observes the operation of the machine and verifies conformance of machined workpiece to specifications. Operates bench grinder to sharpen tools.
Sets up and operates machines and equipment other than machine tools such as welding machines and flame-cutting equipment. Adheres to safety and company policies and procedures.
Completes all on-the-job training and other required training as assigned. Perform all duties and tasks in accordance with work instructions, quality standards, and company policies.
Average Salary
According to GlassDoor, the average salary for a Mining Machine Operator is $38,878 a year.
Why Work With Tier2Tek Staffing?
Overall, we stand by communication. We stay in contact with you throughout the entire hiring process. There are no hidden fees or stipulations.
Furthermore, we assign every client a personalized account manager. This allows us to learn about your company's culture and candidate qualifications.
Finally, we have a national database of prescreened candidates ready to work. We can fill any hiring volume with efficiency.
If and when you need a reliable staffing agency that can fulfill your direct-hire staffing needs, Tier2Tek Staffing is the right choice.
Overall, Tier2Tek Staffing has a dedicated team of recruiters that have strategies and resources for attracting and retaining top talent in any organization.
---