Life, Physical, and Social Science Staffing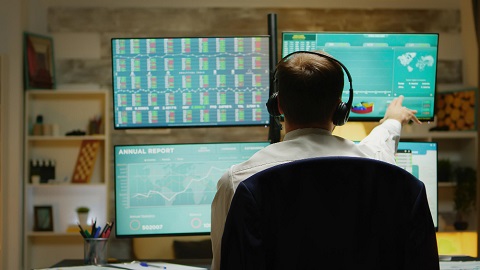 Life, Physical, and Social Science is an extremely broad term.
Simply put (if possible to put simply), these sciences interact with the interaction of physical beings and the world around them.
Regardless of industry or science staffing needs, Tier2Tek can bring you the best available candidates.
---
Working With Tier2Tek Staffing
Finding the perfect Life, Physical or Social Science employees can take both time and resources. Therefore, staffing agencies exist to expedite the process. They work to bring you the best candidates on the market with their expert recruiting tools.
So, why work with Tier2Tek Staffing? What puts us above other recruitment agencies? It's our dedication to you.
Sourcing Candidates for Your Specific Criteria
We assign every client a dedicated account manager. This expert recruiter takes the time to learn about your business and culture. We believe that communication is the key to finding the perfect staff. We work to find employees that fit your company's ideals and existing team. We take the time to learn the ins and outs of your business. Regardless of your hiring needs or volume, we make sure we find the perfect candidates.
Recruitment Process
After we learn everything about your business and hiring needs, we look over our national database of prescreened candidates. If we do not already know the perfect fit, we will begin posting your open roles on all job boards. Then, we complete the entire screening and interviewing process. We will make sure all candidates fit your specifications before we bring them to you.
Our Speed and Accuracy
Ultimately, we look to bring you the top 2% of applicants within four days of reaching out to us. If you are unsatisfied with the candidates, we will restart the process.
Life, Physical and Social Science Positions We Recruit For
Scientists work to answer questions regarding the world we reside in. For Microbiologists, they focus on the smaller side of life. They may study bacteria, parasites, algae, fungi, or viruses, leading to new reports, solutions and medications.
Wildlife Biologists study a population of animals and their impact on their environment. They do not care for said animals, but observe them, helping shape a better and safer future for the species.
A Zoologist studies the overall lifecycle of a species or certain subset of animals. They may also work to help improve or oversee the animal's habitat.
Biochemists study living organisms to answer questions about health, genetics and disease. They may work to create medications, vaccines, or ways to analyze organisms.
Biophysicists study living organisms to answer questions about health, genetics and disease. They may work to create medications, vaccines, or ways to analyze organisms.
Once all biological data is found by the aforementioned scientists, the Bioinformatics Data Scientist works to store, study and analyze the information.
A master in all things statistics and numerical research. These analysts can help improve a multitude of operations for your company.
A master of all things numbers and numerical information. These scientists can help solve any issue regarding math.