Law Firm Administrator
Staffing Agency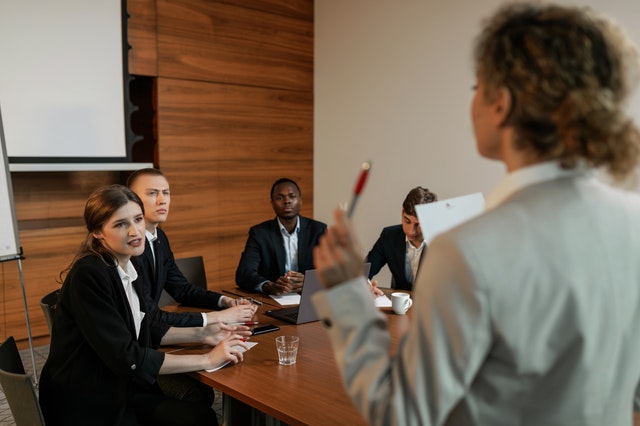 Looking to simplify your staffing?
Tier2Tek Staffing provides premier employment solutions for Law Firm Administrator Staffing.
The main responsibility of the role is to oversee the day-to-day operations of a law firm or agency.
Need to hire in December 2023?
---
What Does a Law Firm Administrator Do
Looking for a business specialist to help plan, structure, and oversee the daily operations of your law agency or firm? Looking for an expert to update client records, oversee customer operations and monitoring budgets? You are looking for Law Firm Administrator staffing.
Lawyers get all the credit when thinking of law businesses (deservedly so). But while attorneys and paralegals are meeting with clients, someone else has to be running the daily operations and looking over plans. The Law Firm Administrator is the secret hero of offices and agencies, making sure all operations run smoothly and effectively.
Overall, the Administrator is like the manager of the office. They look over budgets, oversee the planning, and keep track of client records.
Example Responsibilities
Mail Services includes metering, sorting, and distributing mail and accountable packages per schedule.
Copy Services includes accurately producing copy, printing, and scanning projects per written instructions.
Reception includes answering incoming telephone calls and routing to the appropriate person, will greet and announce visitors in a friendly and professional manner.
Hospitality Services include coordination and upkeep of client conference rooms, common areas, and kitchens.
Inspect and ensure that all rooms are clean, stocked with supplies, and ready for continual use.
Organize and distribute client kitchen supplies.
Maintain inventory control and order supplies as needed.
Floor Coordination includes the upkeep of copy rooms and stocking of general supplies, delivery of paper, and basic daily maintenance.
Facilities Services may include hanging pictures, small office moves, cleaning services, and communication with key client contacts regarding building/equipment concerns.
Average Salary
According to GlassDoor, the average salary for a Law Firm Administrator is $74,403 a year.
Why Work With Tier2Tek Staffing?
Overall, we stand by honesty and communication. We stay in contact with you throughout the entire hiring process. There are no hidden fees or stipulations.
Furthermore, we assign every client a personalized account manager. This allows us to learn about your company's culture and candidate qualifications.
Finally, we have a national database of prescreened candidates ready to work. We can fill any hiring volume with efficiency.
If and when you need a reliable staffing agency that can fulfill your direct-hire staffing needs, Tier2Tek Staffing is the right choice.
Overall, Tier2Tek Staffing has a dedicated team of recruiters that have strategies and resources for attracting and retaining top talent in any organization.
---