Healthcare Practitioners and Technical Staffing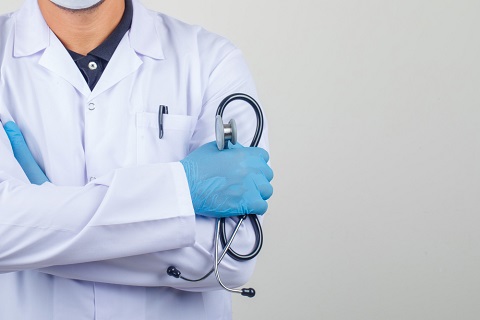 Healthcare Practitioners and Technical Engineers are crucial for health-related solutions and positivity.
Without stellar health, what are we as a species?
Whether you need doctors or engineers, Tier2Tek is here to help with your Healthcare Practitioners and Technical Engineers staffing.
---
Working With Tier2Tek Staffing
Hiring the perfect staff can be an arduous and time-sinking process. Not only does finding the best employees take time, but it can cost your company money. Luckily, there are a plethora of recruitment agencies available to help expedite your hiring process.
What makes Tier2Tek Staffing stand out amongst our competitors? It's our dedication to satisfaction and proficiency. Overall, we believe that finding the best employees is more than finding the best resumes.
Sourcing Candidates for Your Specific Criteria
Our process begins with crucial communication. We assign every client a dedicated account manager. This expert recruiter takes the time to learn every detail of your company and hiring needs. Therefore, they can work to find the candidates that fit your company. If you have any questions or concerns during the recruitment process, they are your go-to.
Recruitment Process
After learning everything about your company and culture, we begin looking over our database of prescreened candidates. If we cannot find a perfect match, we will begin the vetting process. We will post your job listen on boards and sites. Then, we will screen and interview all applicants, only bringing you the top 2%.
Our Speed and Accuracy
We look to bring you quality candidates within three days of contacting us. If you aren't satisfied with the applicants we provide, we will restart the recruiting process free of charge. We aren't happy until you are satisfied.
By 2025, the U.S. is estimated to have a significant shortage of healthcare workers. Therefore, you need an expert staffing agency with connections to help you find the best workers available.
Healthcare Practitioners and Technical Positions We Recruit For
The Biomedical Engineer is a master in the field of biology. They work to create and implement new medical and biology-based technologies.
Nurse Anesthetists work with surgeons to make sure patients are under anesthesia before operations. It's an extremely difficult and impressive process.
The Prosthodontist works to create and implement prosthetics in a patient's mouth and jaw. From applying implanted teeth to restructuring jaws, the dental specialist works to create normal and comfortable chewing and jaw use for patients.
The Oral Surgeon completes operations that involve extracting teeth and other oral-based issues. They also may work on cosmetic-based surgeries.
The Orthodontist works to help patients improve their oral appearance and structure. This work often involves the usage of braces and other tools.
The Dental Hygienist is a supporting role for the General Dentist. Ultimately, they act to complete all general dental health checks on a client before the Dentist acts. Firstly, this may include checking the patient's mouth for any red flags, checking blood pressure and inspecting the neck and jaw.
The Dentist can cover all basic dentistry health practices. Consequently, this work may involve diagnosing teeth and gum issues, performing cavity fillings, cleaning patient gums, or prescribing medications for infections. Simply put, if you need a doctor for anything tooth or gum, you need a Dentist.
A Clinical Research Coordinator creates and oversees studies done by medical (or related) companies. They work to create a fair and useful study to research a new product or medication.
The Clinical Data Worker is an analyst that creates, oversees and studies the results of clinical trials. This is where the Clinical Research Coordinator comes in. Ultimately, they work to design trials, orchestrate them and then present the findings to the rest of the company.