Healthcare Adminstration
Employment Agency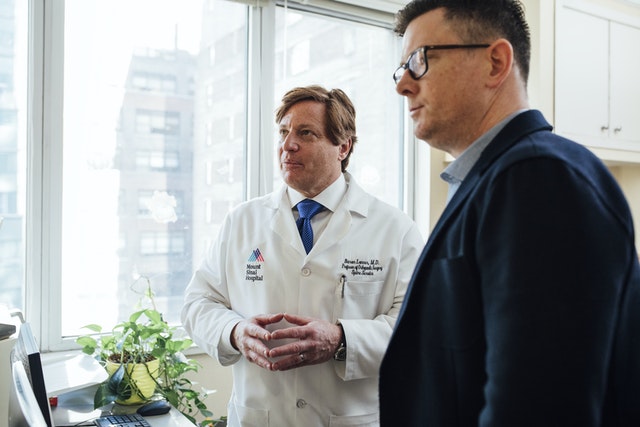 Looking to simplify your staffing?
Tier2Tek Staffing provides premier employment solutions for Healthcare Administration staffing.
The main responsibility of the role is to oversee the day-to-day operations of a hospital or medical office.
---
What Does a Healthcare Administrator Do
Looking for a business specialist to help plan, structure and oversee the daily operations of your doctor's office or hospital? Looking for an expert to update health records, oversee patient operations and monitor budgets? You are looking for Healthcare Administration staffing.
Doctors get all the credit when thinking of healthcare businesses (deservedly so). But while doctors and nurses are treating patients, someone else has to be running the daily operations and looking over plans. The Healthcare Administrator is the secret hero of offices and hospitals, making sure all operations run smoothly and effectively.
Overall, the Administrator is like the manager of the office. They look over budgets, oversee the planning and keep track of patient records.
Responsibilities
Firstly, monitors the implementation and effectiveness of procedures and programs.
Secondly, evaluates financial and statistical data, program needs and problems, and makes recommendations for improvements.
Overall, develops, utilizes, revises, interprets and ensures compliance with The Company and facility policies and procedures.
Monitors subcontracted services to include pharmacy, lab, x-ray and specialty providers.
Maintains communication and a good working relationship with facility administration, The Company employees, correctional personnel, contracted providers and outside agencies.
Evaluates and recommends methods of improving operational efficiency and cost-effectiveness.
Oversees recruitment, orientation and performance evaluations of employees.
Provides regular staff meetings and ensures effective communication with all staff on all shifts.
Assumes responsibility for planning, providing and monitoring staff orientation and participation in education and staff development programs.
Assist in the recruitment of contracted professional providers (physicians, dentists, psychologists, etc.).
Ensures appropriate licensure, credentialing and insurance coverage for all medical personnel, i.e. – physicians, nurses, dentists, psychologists and social workers.
Finally, oversees services rendered by contractors and professional staff.
Ensures reports are submitted as required in a timely and accurate manner.
Audits weekly logs and accounts payable forms and forwards them to The Company home office as required.
Screens all requests for records and approves/disapproves responses as appropriate.
Maintains confidentiality and security of health records and medical information.
Why Work With Tier2Tek Staffing?
Overall, we stand by honesty and communication. We stay in contact with you throughout the entire hiring process. There are no hidden fees or stipulations.
Furthermore, we assign every client a personalized account manager. This allows us to learn about your company's culture and candidate qualifications.
Finally, we have a national database of prescreened candidates ready to work. We can fill any hiring volume with efficiency.
If and when you need a reliable staffing agency that can fulfill your direct-hire staffing needs, Tier2Tek Staffing is the right choice.
Overall, Tier2Tek Staffing has a dedicated team of recruiters that have strategies and resources for attracting and retaining top talent in any organization.
---