Food Preparation
Employment Agency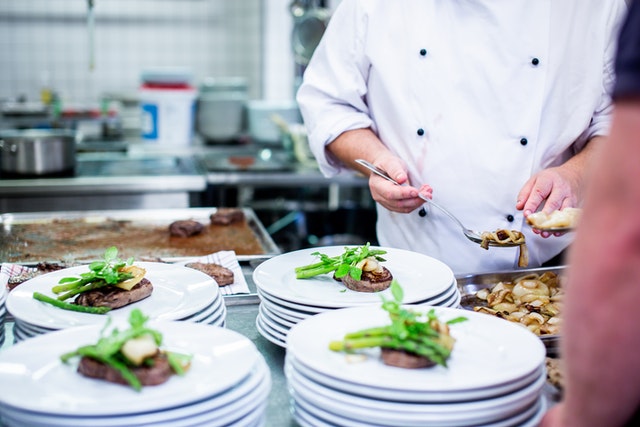 Looking to simplify your staffing?
Tier2Tek Staffing provides premier employment solutions for Food Preparation staffing.
The main responsibility of the role is to help cook and deliver quality food products.
Need to hire in September 2023?
---
What Does a Food Preparer Do
Sure, creating a tasty and professional menu may take a head chef. But what about actually preparing the food? A menu and restaurant can look great on paper, but it's the kitchen workers that make the magic happen.
If you are looking for a kitchen expert to help make your restaurant's (or catering service's) food products, you are looking for Food Preparation staffing.
Overall, the Food Preparer may fall into a lot of different responsibilities. The worker may be asked to cook on a line, deliver food, or put the finishing touches on a product. Regardless, they are jack-of-all-trades in the kitchen and restaurant industry. They are able and willing to help in any way they can.
Example Responsibilities for Food Preparation Staffing
Prepares meals and dishes for clients during all 3 meal service times as assigned.
Assists in food ordering, receiving, and inventorying when asked by the chef.
Adheres to the company's food safety logs procedures.
ServSafe certification is preferred.
Assists in training employees in best practices prepping, preparing food, as well as proper food temperature.
Assists in cooking and operating required tools to accomplish service.
Cleans work area, utensils, dishes, pots, and pans.
Runs and fills various food service machines.
Follows diagrams and lists to prepare client trays to specifications.
Interacts with clientele in a pleasant manner and handles customer complaints.
Works with staff to ensure the smooth operation of the kitchen in cold food production, patient tray assembly, and service.
Has excellent organizational skills, with the ability to prioritize workload.
Has strong diligence with the capacity to maintain/complete accurate records/correspondence.
Understands the need for and always maintains appropriate confidentiality when interacting with alumni, families, and all other clients and contacts following Clients' Rights and HIPAA.
Has the ability to maintain boundaries while collaborating with clients, alumni, and their families.
Maintains confidential information with tact and discretion beyond HIPPA.
Exercises sound judgment when overseeing a variety of issues.
Strong customer service skills.
High level of flexibility and diplomacy.
Why Work With Tier2Tek Staffing?
Overall, we stand by honesty and communication. We stay in contact with you throughout the entire hiring process. There are no hidden fees or stipulations.
Furthermore, we assign every client a personalized account manager. This allows us to learn about your company's culture and candidate qualifications.
Finally, we have a national database of prescreened candidates ready to work. We can fill any hiring volume with efficiency.
If and when you need a reliable staffing agency that can fulfill your direct-hire staffing needs, Tier2Tek Staffing is the right choice.
Overall, Tier2Tek Staffing has a dedicated team of recruiters that have strategies and resources for attracting and retaining top talent in any organization.
---