Fitness Instructor Staffing Agency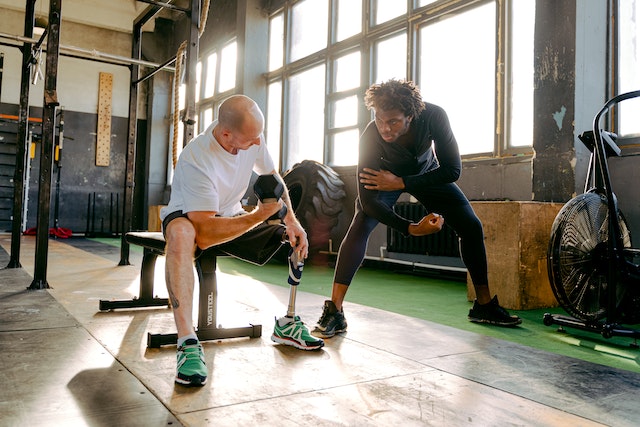 Looking to simplify your staffing?
Tier2Tek Staffing provides recruitment solutions for Fitness Instructor Staffing.
The main responsibility of the role is to work with clients on creating and administering fitness and dietary plans.
Need to hire in December 2023?
---
What Does a Fitness Instructor Do
Need an expert in working out and training to help with your clients? Need a dietician that can help administer plans for food, workouts, and other training exercises? You need Fitness Instructor Staffing.
Overall, the Fitness Instructor is exactly as their title announces. They have years of experience in their specific field of exercise, allowing them to be able to create personal plans for clients. Then, they work directly with clients (or groups of clients) to make sure that all exercise is done properly and safely. They may also be asked to create long-term plans or diet goals.
Furthermore, the Fitness Instructor may be asked to find their own clientele, acting as a business mind. If a private trainer, it is their duty to create and maintain a customer base.
Example Responsibilities
Builds and maintains an active client base.
Manages and maintains an accurate schedule, inclusive of client appointments, meetings, and open availability within our internal scheduling systems.
Markets and sells personal training programs to members and/or clients through phone calls, emails, and in-person interactions.
Maintains knowledge of all club services, programs, and products.
Service and Hospitality.
Executes fitness assessments, guided workouts, and other complimentary services for members.
Interacts with members to enhance their workouts and overall club experience.
Creates and coaches personalized programs for both in-person and virtual clients.
Maintains an organized and safe fitness floor during shifts and sessions.
Professional Development.
Attends Continuing Education classes to elevate knowledge and qualify for promotions.
Attends and participates in any required one-on-one or team meetings with management.
Average Salary
According to GlassDoor, the average salary for a Fitness Instructor is $56,655 a year.
Why Work With Tier2Tek Staffing?
Overall, we stand by communication. We stay in contact with you throughout the entire hiring process. There are no hidden fees or stipulations.
Furthermore, we assign every client a personalized account manager. This allows us to learn about your company's culture and candidate qualifications.
Finally, we have a national database of prescreened candidates ready to work. We can fill any hiring volume with efficiency.
If and when you need a reliable staffing agency that can fulfill your direct-hire staffing needs, Tier2Tek Staffing is the right choice.
Overall, Tier2Tek Staffing has a dedicated team of recruiters that have strategies and resources for attracting and retaining top talent in any organization.
---