Financial Examiner
Staffing Agency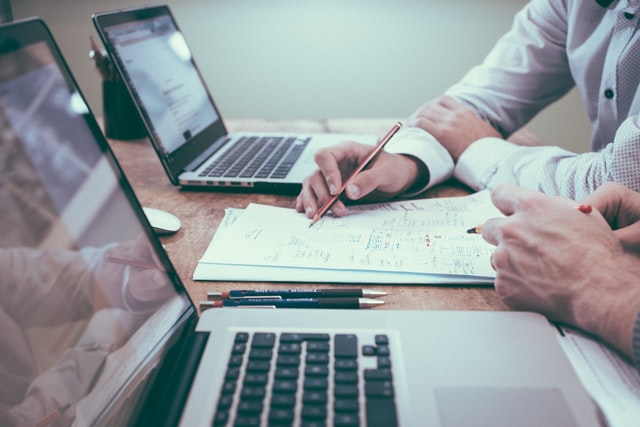 Looking to simplify your staffing?
Tier2Tek Staffing provides premier employment solutions for Financial Examiner staffing.
The main responsibility of the role is to oversee the legality and risk of financial institutions.
Need to hire in December 2023?
---
What Does a Financial Examiner Do
Running a company is hard enough. Dealing with your company's finances and budget can be a scary and arduous process. Do you need an expert to overlook company finances to make sure they comply with laws? Do you need a specialist to analyze the risk of financial loans? You are looking for Financial Examiner staffing.
Overall, the Financial Examiner is a master in risk and law. They understand and can comply with financial-based laws, helping oversee and ensure your company's financial businesses and transactions. They also monitor lending activity to make sure all loans are fair and equal. Henceforth, the Financial Examiner understands both finances and law.
Responsibilities
Firstly, performs reviews of examination work papers and evaluates insurance company operations.
Overall, ensures the integrity of the regulatory system.
Assists with the preparation of reports, exhibits, and other supporting schedules that detail a company's solvency, condition, and compliance with laws and regulations.
Recommends solutions to questionable financial conditions.
Performs timely submission of draft reports for review.
Recommends and documents actions to ensure compliance with laws and regulations, or to protect the solvency of the company.
Provides knowledge and guidance of insurance laws, rules, and regulations.
Reviews and analyzes new, proposed, or revised laws, regulations, policies, and procedures in order to interpret their meaning and determine their impact on the company.
Analyzes financial operating statements, reports, and records relating to specific and overall operations of insurance companies.
Prepares and supervises the writing of clear, complete, concise, and informative reports on the financial conditions of insurance companies and healthcare organizations.

Why Work With Tier2Tek Staffing?
Overall, we stand by honesty and communication. We stay in contact with you throughout the entire hiring process. There are no hidden fees or stipulations.
Furthermore, we assign every client a personalized account manager. This allows us to learn about your company's culture and candidate qualifications.
Finally, we have a national database of prescreened candidates ready to work. We can fill any hiring volume with efficiency.
If and when you need a reliable staffing agency that can fulfill your direct-hire staffing needs, Tier2Tek Staffing is the right choice.
Overall, Tier2Tek Staffing has a dedicated team of recruiters that have strategies and resources for attracting and retaining top talent in any organization.
---