Financial Analyst
Staffing Agency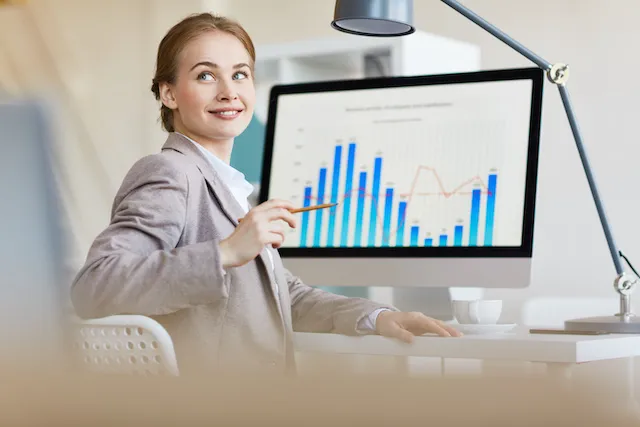 Looking to simplify your staffing?
Tier2Tek Staffing provides premier employment solutions for Financial Analyst staffing.
The main responsibility of the role is to oversee the finances and financial plans for a business.
Need to hire in November 2023?
---
What Does a Financial Analyst Do
Dealing with money can be difficult and arduous, especially if you are dealing with sizeable finances. Looking for an expert planner to figure it all out? You are looking for Financial Analyst staffing.
Overall, the Financial Analyst handles your money so you don't have to! Boom. It's as easy as that.
All jokes aside, the Financial Analyst specializes in overseeing and planning a company's financial situation. This work may involve projecting future revenue, creating new financial plans, or altering cost structures. Simply put, if you need someone to help make sense of your company's finances and help carve out your future, you need a Financial Analyst.
Responsibilities
Overall, becomes the Strategic Partner with one or more of the business units by:
Firstly, develops relationships with Senior Management of assigned Business Units to recognize and communicate areas of improvement to further the financial performance of the unit.
Secondly, facilitates the development, implementation, and ongoing coordination of the quarterly forecast (including annual budgets) and financial planning processes including monthly variance analysis.
Thirdly, facilitates the ongoing evaluation and analysis of operating business units using financial analysis and modeling tools including key trend analysis and general ledger research to support and drive sound business decisions.
Assists with the production of monthly, quarterly, and year-end management reports including ad hoc reports as requested by management.
Assists with the development, implementation, and maintenance of the internal reporting structure.
Works on activities and projects with others inside and outside of the Finance department; leads mid-sized projects and coordinates resources.

Why Work With Tier2Tek Staffing?
Overall, we stand by honesty and communication. We stay in contact with you throughout the entire hiring process. There are no hidden fees or stipulations.
Furthermore, we assign every client a personalized account manager. This allows us to learn about your company's culture and candidate qualifications.
Finally, we have a national database of prescreened candidates ready to work. We can fill any hiring volume with efficiency.
If and when you need a reliable staffing agency that can fulfill your direct-hire staffing needs, Tier2Tek Staffing is the right choice.
Overall, Tier2Tek Staffing has a dedicated team of recruiters that have strategies and resources for attracting and retaining top talent in any organization.
---