Electrician Staffing Agency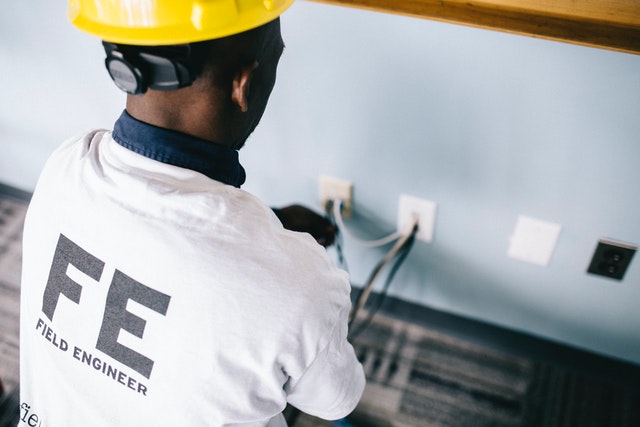 Looking to simplify your staffing?
Tier2Tek Staffing provides premier employment solutions for Electrician staffing.
The main responsibility of the role is to install and repair electrical wiring and other materials in homes and businesses.
Need to hire in December 2023?
---
What Does an Electrician Do
Looking for an expert on all things electricity? Looking for a certified specialist that can install and repair electrical systems in buildings? You are looking for Electrician staffing.
Henceforth, an Electrical Technician is both certified and licensed to work on structural and building-based electrical systems. This work can stretch a plethora of tasks, from installing new wires to ensuring pipes comply with electrical codes. The electrician is a knowledgeable and experienced technician that understands every aspect of running electricity safely through client homes or buildings.
Need to expedite your Electrician hiring process? Let the experts handle it for you!
Example Responsibilities of Electrician Staffing
Firstly, assists in the design and assembly of motor starters and electrical controls.
Secondly, runs conduit pulls wires, and makes routine connections.
Thirdly, performs routine welding when needed.
Overall, has the ability to recognize and communicate the need for parts to be reordered.
Maintains daily logbook.
Troubleshoots PLC, AC Drive, and QCS.
Maintain excellent attendance and punctuality.
May be required to work on-call.
Maintains work area according to plant standards for safety, efficiency, and cleanliness.
Attends safety meetings and abides by all safety rules set forth by the company and governmental regulatory agencies. Furthermore, ensures that hazardous conditions are reported and corrected.
Finally, must be an experienced and licensed technician.
Ability to read drawings as well as generate simple schematics and field drawings

Why Work With Tier2Tek Staffing?
Overall, we stand by honesty and communication. We stay in contact with you throughout the entire hiring process. There are no hidden fees or stipulations.
Furthermore, we assign every client a personalized account manager. This allows us to learn about your company's culture and candidate qualifications.
Finally, we have a national database of prescreened candidates ready to work. We can fill any hiring volume with efficiency.
If and when you need a reliable staffing agency that can fulfill your direct-hire staffing needs, Tier2Tek Staffing is the right choice.
Tier2Tek Staffing has a dedicated team of recruiters that have strategies and resources for attracting and retaining top talent in any organization.
---