Educational Instruction and Library Staffing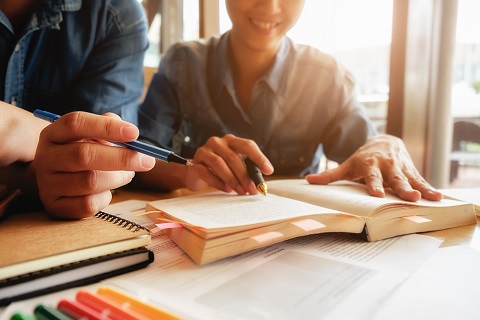 Education is the backbone of our species. Without Instruction and learning, where would our future be?
Luckily, Tier2Tek Staffing is here for your Educational Instruction and Library recruitment.
Let's build your dream teacher team!
---
Working with Tier2Tek Staffing
What puts Tier2Tek Staffing above other employment agencies? It's our dedication to communication and proficiency. Ultimately, we take the time to care for each client. We are not satisfied until each company is. Our clients are our top priority. We dedicate ourselves to providing quality staffing, regardless of the industry.
Sourcing Candidates for Your Specific Criteria
We assign every client a dedicated account manager. This experienced recruiter takes the time to learn everything about your company or organization. Overall, we believe that the best employee must fit a company's culture and ideals. To find these candidates, we must understand the ins and outs of your business.
Recruitment Process
After learning about your business, we look through our prescreened database of candidates. This collection of professionals allows us to find matches efficiently. Then, we do the entire interviewing and screening process. We make sure we find the perfect candidates for your job and hiring needs. We only bring you the top 2% of applicants.
Our Speed and Accuracy
We strive to bring you top candidates within three days of reaching out to us. If you are unsatisfied with the candidates we provide, we will restart the entire recruitment process. We are not compensated until you finalize the hiring process.
Educational staffing takes up around 3.76 million workers (as of 2019), making vetting competition tough. Let us handle it for you.
Educational Instruction and Library Positions We Recruit For
Not all education involves school and the classroom. Instructor Trainers can be brought into your workplace to teach your team new abilities regarding your industry.
The Instructional Designer helps create instruction-based documents for your products or software. Pamphlets and instruction manuals fall under this category.
Special Education teachers work with the physically disabled or those with mental disabilities. They work within any grade or field.
Higher Education teachers are often seen as professors at colleges. Basically, they teach expert skills outside of the basic school format. Whether their education be trade, college classes, or any other form of education.
Education Consultants are brought into schools and other learning facilities to help create lesson plans and an overall direction for the institution.
Teachers are crucial for the future of our species. Whether you need teachers for elementary math or high school accounting, we can handle it.
Teaching Assistants are there to help teachers within any realm of education. From creating lesson plans to overseeing students.