Dispatcher Staffing Agency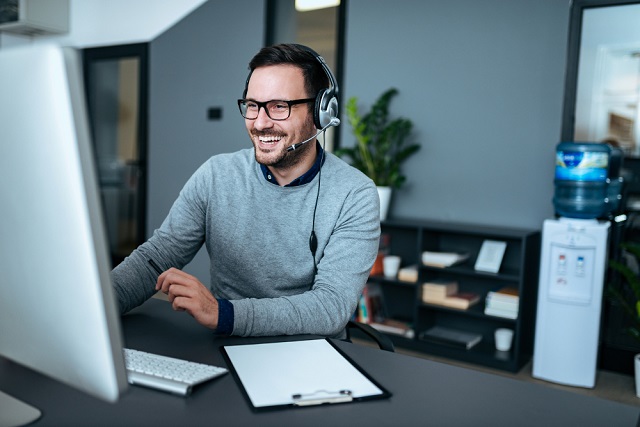 Looking to simplify your staffing?
Tier2Tek Staffing provides recruitment solutions for Dispatcher Staffing.
The main responsibility of the role is to help customers and orchestrate the distribution of workers.
Need to hire in December 2023?
---
What Does a Dispatcher Do
Need an expert to speak to customers or clients, helping create a schedule for services? Need an organizational specialist to make sure all workers are distributed equally and on time? You are looking for Dispatcher staffing.
Overall, the dispatcher speaks directly to customers or clients, then they work to make sure that the contributing worker is sent to them on schedule. For example, think of an emergency services dispatcher. They answer 911 calls, listen to the issues at hand, and work to send the correct services (i.e. police, fire, or ambulance) to the right location. Therefore, they keep track of where all trucks are and contact the correct ones for ease of efficiency.
Dispatchers don't only work in emergency services, though. A plumbing company, for example, may need a dispatcher to send on-call plumbers to calling clients.
Regardless, the dispatcher is a master of communication, customer service, and organization.
Example Responsibilities for Dispatcher Staffing
Evaluated order readiness once it has reached the dispatcher queue.
Reviews order accuracy and updates from the PM team and Field QA notes.
Completes all necessary checks to make sure the order is ready for scheduling.
Checks include service being delivered, power and space availability, downtime if required, ISP readiness by reviewing I/O tasks. As well as cabling dependencies and service delivery rates.
Maintains and updates orders daily with order scheduling progress.
Documents any delays due to customer or order readiness in the system so all departments are kept informed and that there is a smooth handoff if required to a peer.
Reviews orders with customers and works with them on agreed installation dates.
Notifies the customer of what access we will need within the building.
Obtains site contact and access details from customers and adds this information to the order so the installation technicians have what they require when arriving on site.
Participates in project meetings with the PM team or Field teams.
Average Salary
According to GlassDoor, the average salary for a Dispatcher is $50,797 a year.
Why Work With Tier2Tek Staffing?
Overall, we stand by communication. We stay in contact with you throughout the entire hiring process. There are no hidden fees or stipulations.
Furthermore, we assign every client a personalized account manager. This allows us to learn about your company's culture and candidate qualifications.
Finally, we have a national database of prescreened candidates ready to work. We can fill any hiring volume with efficiency.
If and when you need a reliable staffing agency that can fulfill your direct-hire staffing needs, Tier2Tek Staffing is the right choice.
Overall, Tier2Tek Staffing has a dedicated team of recruiters that have strategies and resources for attracting and retaining top talent in any organization.
---