Dentist Staffing Agency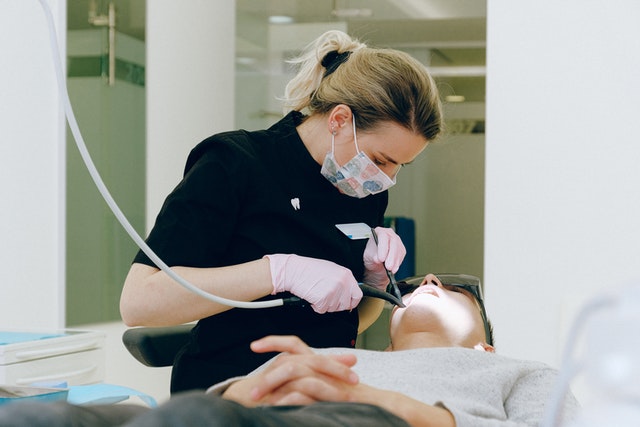 Tier2Tek Staffing and Recruitment Company provides solutions for Dentist staffing.
The main responsibility of this role is to diagnose and treat common problems with clients' dental hygiene.
Need to hire in September 2023?
---
What Does a Dentist Do
Looking for a specialist on teeth and gums? Looking for an expert to help diagnose and prescribe treatment for patients? You are looking for Dentist staffing.
Overall, the Dentist is a specialist in the field of… Well. Dentistry. They have mastered techniques and education to become qualified Doctors of Dental Medicine (DMD). The Dentist not only understands and practices general dentistry concepts but has a passion for customer service. At the end of the day, even the happiest patient will not return if the doctor is not sociable.
Furthermore, the Dentist can cover all basic dentistry health practices. Consequently, this work may involve diagnosing teeth and gum issues, performing cavity fillings, cleaning patient gums, or prescribing medications for infections. Simply put, if you need a doctor for anything tooth or gum, you need a Dentist.
The perfect Dentist can be hard to find. In fact, the perfect employee for any position can be hard to find. Let experienced recruiters handle it for you. Henceforth, at Tier2Tek, we strive to find not only the best employee but the best possible fit for your company!
Example Responsibilities for Dentist Staffing
Firstly, diagnoses and treats patients to achieve excellent results within estimated treatment time with maximum concern for patient comfort and respect.
Overall, delivers the highest quality care to patients.
Secondly, properly handles dental records.
Henceforth, is always in compliance with all OSHA regulations.
Is an active participant in staff meetings.
Has a positive influence to aid in attracting new patients and retaining patients of record.
Resolves personnel issues within the office with the help of the personnel involved.
Helps to supervise, train and nurture support staff members.
Remains current with professional literature and standards of care.
Represent the dental clinic to the community at large.
---