Construction and Extraction Staffing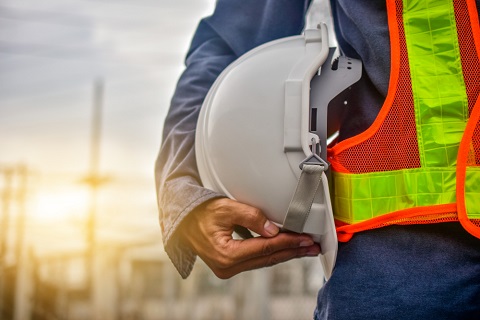 If your company or organization builds structures or works in natural resources,
you need a plethora of fantastic construction and extraction experts. Luckily,
Tier2Tek is here for you. We are here for all of your Construction and Extraction staffing.
---
Working with Tier2Tek Staffing
What puts Tier2Tek Staffing above the rest? We believe that finding the perfect employees is more than finding perfect resumes. There is no one-size-fits-all module for the hiring process. The perfect employee must align with a company's existing team and workplace culture. To make sure this puzzle is put together correctly, we take the time to learn everything about your company and ideals.
Sourcing Candidates for Your Specific Criteria
We assign every client a dedicated account manager. This expert recruiter takes the time to learn about your company's needs and stays in contact with you throughout the entire recruitment process. We care more than filling seats and hard hats. We want to make sure you are satisfied and set for long-term success with your new employees.
Recruitment Process
After we learn everything about your business, we begin the vetting process. Firstly, we look over our already establish candidate database. If we do not have the perfect match in mind, we start recruiting. We will go throughout the entire process, from posting jobs on boards to screening all candidates.
Our Speed and Accuracy
We look to bring you the top 2% of applicants within three days of working with us. If you are unsatisfied with the candidates we provide, we restart the process. We are not satisfied until your company is.
Construction and Extraction Positions We Recruit For
Need an expert engineer to help design and create new products and machinery based upon electricity? You need an Electrical Engineer.
Biofuels Processing Technicians are experts that do lab work to produce Biofuels including biodiesels and ethanol.
Need a certified expert to handle and drive logging equipment for your construction site? You need a Logging Equipment Operator.
Need an expert to install or maintain electrical cabling, coupling, and other parts in your building? You need an expert Electrician.
Need a specialist to help install solar panels and other related equipment in buildings? You need a Solar Photovoltaic Installer.
Looking for a specialist in crude oil? Looking for an expert to help create new ways to extract oil resources? You are looking for Petroleum Engineer staffing.
Looking for a safety specialist to create plans for your office or business front? Looking for an expert planner and teacher to explain orders to your entire staff? You are looking for Corporate Safety Director staffing.