Chef Staffing Agency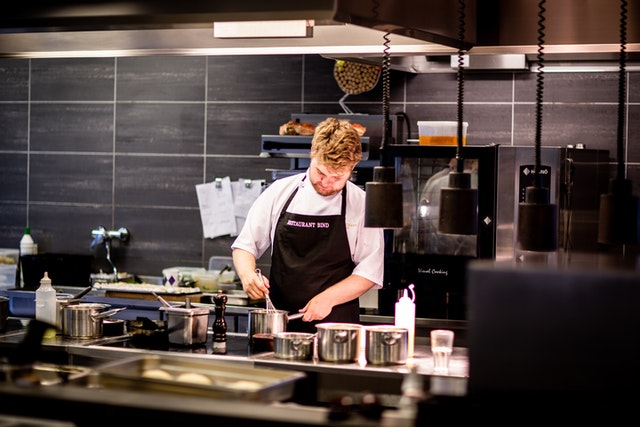 Looking to simplify your staffing?
Tier2Tek Staffing provides premier employment solutions for Chef staffing.
The main responsibility of the role is to oversee a restaurant's menu and cook food.
Need to hire in December 2023?
---
What Does a Head Cook Do
Need a food expert to create your restaurant's menu? Need a specialist to cook food, prepare products and oversee a kitchen team? You are looking for Chef staffing.
Overall, the Chef is the head of a restaurant's (or catering service's) back of the house. They are the leaders of the kitchen and cooking staff. With this responsibility, the Chef may be asked to create a menu, consider product costs and administer food tests. As a manager, they may lead and oversee other cooks and kitchen staff.
Furthermore, their primary role is to prepare the food they create, upholding quality and efficiency.
Example Responsibilities for Chef Staffing
Firstly, controls all food and labor costs in a high-volume restaurant.
Negotiating pricing on all products and overseeing vendor quality.
Maintains food production quality within existing standards and establishes new standards as needed.
Has the ability to collaborate with the Chef/Owner on new dishes, while keeping within the restaurant's food styles.
Has a culinary education and practical experience commensurate with the industry standard for this position.
Trains new and seasoned staff in proper culinary techniques.
Develops loyal, qualified BOH staff, by creating a safe and rewarding environment.
Is responsible for the overall management of the facility with the collaboration of the General Manager.

Why Work With Tier2Tek Staffing?
Overall, we stand by honesty and communication. We stay in contact with you throughout the entire hiring process. There are no hidden fees or stipulations.
Furthermore, we assign every client a personalized account manager. This allows us to learn about your company's culture and candidate qualifications.
Finally, we have a national database of prescreened candidates ready to work. We can fill any hiring volume with efficiency.
If and when you need a reliable staffing agency that can fulfill your direct-hire staffing needs, Tier2Tek Staffing is the right choice.
Overall, Tier2Tek Staffing has a dedicated team of recruiters that have strategies and resources for attracting and retaining top talent in any organization.
---