Carpenter Staffing Agency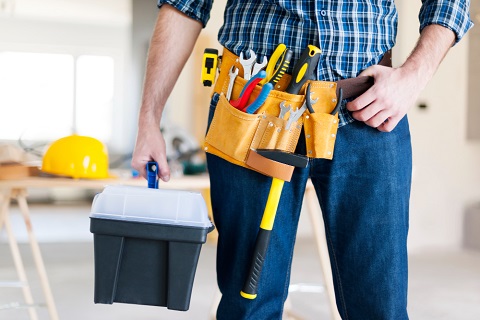 Looking to simplify your staffing?
Tier2Tek Staffing provides recruitment solutions for Carpenter Staffing.
The main responsibility of the role is to create, repair, and orchestrate the building of wood-related products.
Need to hire in December 2023?
---
What Does a Carpenter Do
Looking for a construction specialist to help oversee the creation of housing, buildings, or other wood-related structures? Need an expert builder to create would furniture, fixtures, or other products? You need Carpenter staffing.
An industry as old as time, carpentry revolves around the usage of wood to create structures and objects. From crafting chairs to building entire houses, carpentry is a skill that will never fall out of need. Therefore, if you need an expert builder to design, create, or oversee the creation of something wooden, you need a Carpenter.
The exact role of a Carpenter can vary. Foremen may oversee the entire building process. Planners may help pick correct would and blueprints. Builders may work to create a product from start to finish. Regardless, if it's wood, it's carpentry.
Example Responsibilities for Carpenter Staffing
Perform maintenance and repairs such as wood touch up, drywall patching, painting, door repairs, and lock maintenance.
Repair furniture and execute woodworking projects as assigned.
Is responsible for the installation, reconfiguration, and repair of modular workstations and office setups.
Installs interior artwork.
Coordinates roof inspections and leak repairs through vendor communication.
Completes special off-site projects. May require travel as needed.
Assists and fills in for other departments within Facilities when necessary.
Works in hanging/taping drywall and texture blending/matching.
Does basic framing repairs such as subfloor/subdeck repairs and underlay installation.
Paints walls, trim, and any additional items requiring paint matching/blending or change of paint color.
Installs cabinetry, casing, crown molding, baseboard, flooring, laminate countertop, vinyl sheeting, and insulation.
Communicates with clients for appointments.
Is able to meet time requirements for tasks as needed.
Clearly communicates any issues or safety concerns discovered at job sites.
Occasional Demolition work will be required to perform repairs.
Average Salary
According to GlassDoor, the average salary for a Carpenter is $52,596 a year.
Why Work With Tier2Tek Staffing?
Overall, we stand by communication. We stay in contact with you throughout the entire hiring process. There are no hidden fees or stipulations.
Furthermore, we assign every client a personalized account manager. This allows us to learn about your company's culture and candidate qualifications.
Finally, we have a national database of prescreened candidates ready to work. We can fill any hiring volume with efficiency.
If and when you need a reliable staffing agency that can fulfill your direct-hire staffing needs, Tier2Tek Staffing is the right choice.
Overall, Tier2Tek Staffing has a dedicated team of recruiters that have strategies and resources for attracting and retaining top talent in any organization.
---