Business Continuance Staffing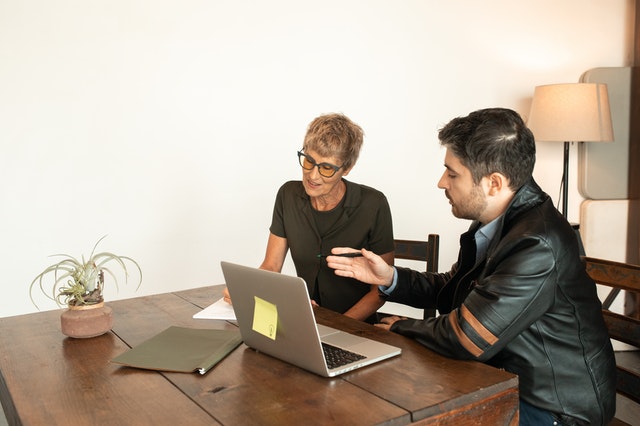 Tier2Tek Recruitment Company provides solutions for Business Continuance staffing. A Business Continuance Specialist analyzes and researches ways to keep a company running successfully, even in difficult times. They are one of the most important employees, especially for large companies.
Need to hire in June 2023?
---
For Experienced Recruitment
Tier2Tek Recruitment Firm has had many years of experience staffing Business Continuance Specialists. We will take the time to determine the business needs of your company and help find the best possible candidates. In addition, we take the time to have the knowledge of your company and find the right fit for you within your timeframe. We look forward to helping your company with any Business Continuance staffing needs.
What Does a Business Continuance Specialist Do?
A Business Continuance Specialist typically holds responsibilities such as auditing strategies for business continuity, including how to manage in a crisis and how to recover after a disaster. One of their main duties is to find weak points in a company or business and find safety risks in how they run or make decisions. They are also responsible for finding the best ways to handle states of emergency and training management and other staff on these processes. They are massively important to the inner workings and ultimate success of a company.
Overall, Business Continuance Specialists hold a lot of responsibility in a company or business. They make sure the company can run efficiently even in times of crisis. As most companies face turmoil eventually, Business Continuance Specialists make sure the company will continue to thrive and avoid as much negative impact as possible.
According to Zippia, the average salary for a Business Continuance Specialist is $77,509.
Example Responsibilities
Maintains communication with management and staff.
Is the risk vs reward leader of the company.
Conducts risk assessment exercises and conducts analysis to understand trends or patterns. Able to suggest strategies to mitigate risks.
Analyzes and understands IT gaps in business functions or information systems to find acceptable recovery time periods and resource requirements
Identifies opportunities for strategic improvement or mitigation of business interruption and other risks triggered by business, regulatory, or industry-specific change initiatives.
Creates, reviews, or updates existing business continuity, disaster recovery, and crisis management plans.
Preserves and updates emergency management plans for recovery decision-making and communications.
Tracks and maintains critical departmental processes, or temporary shut-down of non-critical departments to ensure continuity of company operation.
Maintains training and awareness for company, managers, and employees by conducting at least annual tests to ensure compliance requirements.
Creates and tracks reports to summarize testing and recommended goals, plans, and scheduling.
Acts as a coordinator for continuousness efforts after a disruption event.
Assists with audit preparation/interviews.
Oversees various departments of the company.
Manages data collection to update operations to achieve productivity targets, reduce costs, and eliminate errors.
Provides corrective procedures to resolve problems.
Is available for on-call responsibilities and on-demand client needs.
Is available for overtime work when needed.