Bridge and Lock Tender Staffing Agency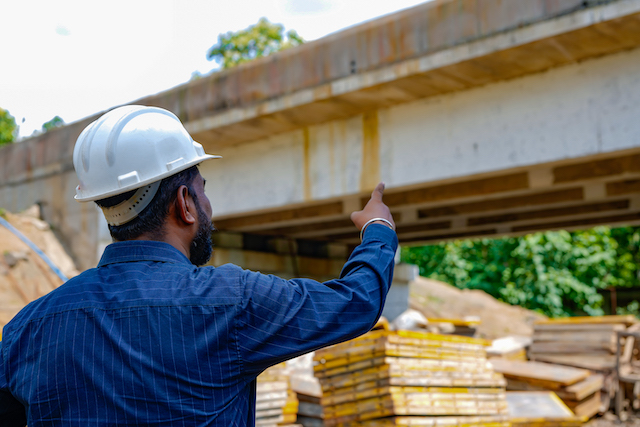 Looking to simplify your staffing?
Tier2Tek Staffing provides recruitment solutions for Bridge and Lock Tender Staffing.
The main responsibility of the role is to operate and tend to bridges and canals.
Need to hire in December 2023?
---
What Does a Bridge and Lock Tender Do
Looking for an operations specialist to oversee the working control of bridges, canal locks, or inland waterways? Looking for an expert to ensure the safe travel of commercial vehicles, cargo ships, or other transportation? You are looking for Bridge and Lock Tender staffing.
Overall, the Bridge and Lock Tender does exactly what the title states. They work to make sure passengers and travelers are able to correctly travel over bridges or waterways. This work may include making sure traffic is stopped before the drawing of bridges, checking boat paperwork before operating canals, and troubleshooting potential issues.
Furthermore, the Tenders may be asked to keep documentation of all passing vehicles.
Example Responsibilities
Operates the assigned Bridge equipment in a safe and efficient manner.
Operates in accordance with all applicable policies and procedures for the assigned equipment.
Fills out and maintains required regulatory forms via electronic means.
Performs all daily operator preventative maintenance checks and services.
Investigates and accurately reports mechanical concerns so that the proper repair can be scheduled.
Performs day-to-day hands-on activities of a bridge crew when not actively operating equipment.
Works at excess heights and in adverse weather conditions.
Works with hand, gas, hydraulic, and other powered tools.
Participates in job briefings and understands daily production goals.
Promotes a safe working environment.
Completes other projects and duties as assigned.
May be assigned to other Public Works divisions to perform required duties.
Average Salary
According to GlassDoor, the average salary for a Bridge Operator is $41,075 a year.
Why Work With Tier2Tek Staffing?
Overall, we stand by communication. We stay in contact with you throughout the entire hiring process. There are no hidden fees or stipulations.
Furthermore, we assign every client a personalized account manager. This allows us to learn about your company's culture and candidate qualifications.
Finally, we have a national database of prescreened candidates ready to work. We can fill any hiring volume with efficiency.
If and when you need a reliable staffing agency that can fulfill your direct-hire staffing needs, Tier2Tek Staffing is the right choice.
Overall, Tier2Tek Staffing has a dedicated team of recruiters that have strategies and resources for attracting and retaining top talent in any organization.
---