Airline Pilot Staffing Agency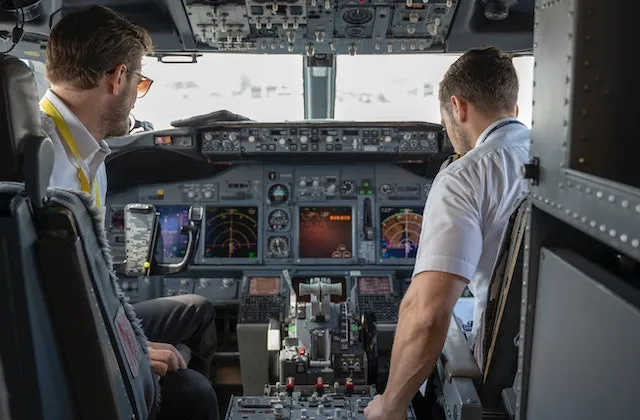 Looking to simplify your staffing?
Tier2Tek Staffing provides recruitment solutions for Airline Pilot Staffing.
The main responsibility of the role is to fly passenger airplanes to other locations.
Need to hire in December 2023?
---
What Does an Airline Pilot Do
Need an aviation expert to oversee the flight of a passenger airplane? Need a pilot that can handle the paperwork and other necessities included in commercial flight? You are looking for Airline Pilot staffing.
Where would we be without pilots?
Well, on the ground, really.
Overall, Airline Pilots are the captains of the skies. They work to safely transport people and products all across the world. Their tireless effort includes filing manifest paperwork, learning new safety procedures, checking all operation procedures, and, of course, flying airplanes.
Example Responsibilities
Conducts a thorough pre-flight inspection of the aircraft to ensure that the aircraft is airworthy prior to flight.
Reports any mechanical irregularities or safety hazards to the Captain / Chief Pilot.
Reports any problems with physical or mental readiness to the Captain / Chief Pilot.
Conducts a thorough pre-flight briefing with all appropriate personnel to ensure that the aircraft status, trip weather, applicable reports, trip routing, and passenger requirements have been discussed and reviewed.
Ensures that all pertinent information to the flight is obtained and reviewed.
Ensures that aircraft are clean and properly stocked prior to flights.
Ensures that the hangar and hangar facilities are clean and presentable.
Ensures that all passengers are listed on the manifest and the destination is confirmed for accuracy.
Completes all required trip paperwork in accordance with established policies and procedures.
Ensures that changes to the trip itinerary, such as delays or early arrivals are communicated properly to appropriate personnel.
Follows all published Federal Aviation Regulations except for an in-flight emergency.
Ensures that electronic navigation charts and aircraft navigation databases are kept current and up-to-date.
Uses appropriate checklist and employs standard operating procedures (SOPs).
Average Salary
According to GlassDoor, the average salary for an Airline Pilot is $103,346 a year.
Why Work With Tier2Tek Staffing?
Overall, we stand by communication. We stay in contact with you throughout the entire hiring process. There are no hidden fees or stipulations.
Furthermore, we assign every client a personalized account manager. This allows us to learn about your company's culture and candidate qualifications.
Finally, we have a national database of prescreened candidates ready to work. We can fill any hiring volume with efficiency.
If and when you need a reliable staffing agency that can fulfill your direct-hire staffing needs, Tier2Tek Staffing is the right choice.
Overall, Tier2Tek Staffing has a dedicated team of recruiters that have strategies and resources for attracting and retaining top talent in any organization.
---