Air Traffic Controller Staffing Agency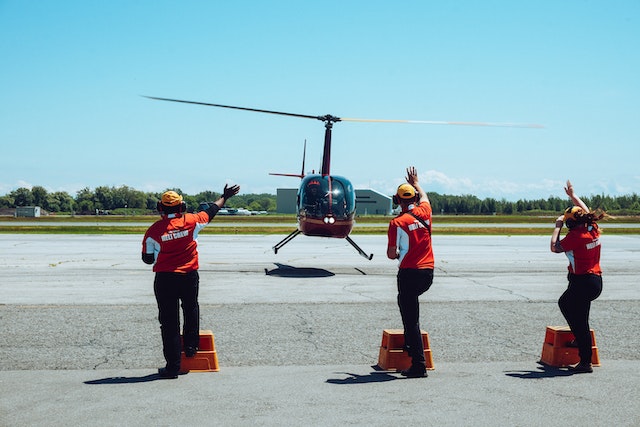 Looking to simplify your staffing?
Tier2Tek Staffing provides recruitment solutions for Air Traffic Controller Staffing.
The main responsibility of the role is to oversee the takeoff and landing of airport planes.
Need to hire in December 2023?
---
What Does an Air Traffic Controller Do
Need an aviation expert to oversee the flight tracking, landing, and take-off of all airplanes? Need a manager to administer instructions for landing, fueling, and other flight record maintenance? You are looking for Air Traffic Controller staffing.
While pilots tend to get all of the attention and thanks during air travel, the Air Traffic Controller is an unsung hero at the airport. Unfortunately, there aren't traffic signals in the sky. Knowing what planes are around you, both above and below, can be impossible. When a pilot looks to take off or land at an airport, the Air Traffic Controller works as the instructor of all safety.
Overall, the Controller keeps track of all current flights within the airspace. They administrate all flights and landings to make sure that there are no safety issues or interfering flights. They also keep track of weather patterns to help instruct incoming pilots.
Example Responsibilities
Is responsible for the safe, orderly, and expeditious movement of air traffic through the nation's airspace.
Answers radio calls from arriving and departing aircraft.
Issues with landing and takeoff instructions.
Issues information such as runway to use, wind velocity and direction, visibility, taxiing instructions, and pertinent data on other aircraft operating in the vicinity.
Issues with air traffic clearances.
Provides advice based on their own observations and information from the National Weather – Service, IFR control facilities, flight service stations, pilots, and other sources.
Takes and disseminates weather observations at Limited Aviation Weather Reporting Station (LAWRS) or Supplemental Aviation Weather Reporting Station (SAWRS) facilities.
Transfers control to receiving facilities when aircraft leave their airspace and receiving control of aircraft coming into their airspace.
Coordinates with and issues instructions to airport vehicles and personnel.
Maintains records of daily operations.
Average Salary
According to GlassDoor, the average salary for an Air Traffic Controller is $71,312 a year.
Why Work With Tier2Tek Staffing?
Overall, we stand by communication. We stay in contact with you throughout the entire hiring process. There are no hidden fees or stipulations.
Furthermore, we assign every client a personalized account manager. This allows us to learn about your company's culture and candidate qualifications.
Finally, we have a national database of prescreened candidates ready to work. We can fill any hiring volume with efficiency.
If and when you need a reliable staffing agency that can fulfill your direct-hire staffing needs, Tier2Tek Staffing is the right choice.
Overall, Tier2Tek Staffing has a dedicated team of recruiters that have strategies and resources for attracting and retaining top talent in any organization.
---