Adjudicator Staffing Agency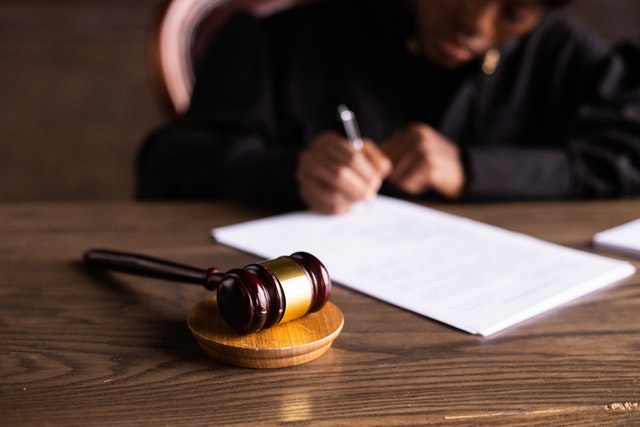 Looking to simplify your staffing?
Tier2Tek Staffing provides premier employment solutions for Adjudicator staffing.
The main responsibility of the role is to make legal rulings based on government programs.
Need to hire in December 2023?
---
What Does an Adjudicator Do
An adjudicator is a position of many titles. While commonly known as the former, the judge may also be titled a hearing officer or administrative law judge. Consequently, you need Adjudicator staffing if you are looking for a law specialist to oversee and judge any issues involving government programs.
An Adjudicator is a judge that adheres specifically to government-based issues. These legal issues may include economic rule compliance, workers' compensation, enforcement of health and safety regulations, or hiring discrimination. Henceforth, the Adjudicator is a specialist in these legal fields, enforcing the regulations and legal unbiasedness involved.
Example Responsibilities for Adjudicator Staffing
Are assigned cases by the Senior Adjudicator containing the applicant's personal history statement: The adjudicator shall initiate a criminal background check, Department of Motor Vehicle check, credit checks, and checks through local law enforcement agencies. Upon receipt of documentation, the adjudicator shall evaluate and adjudicate for purposes of employment suitability based on the USCP Employment Suitability Standards.
Conducts interviews and reconciles information regarding the candidate's background.
Upon the conclusion of an Assessment Center, the adjudicator will review all polygraph, psychological and medical reports, comparing all information that has been provided by the applicant and identifying discrepancies, if any. The adjudicator will upload all required documents to the case management system and assemble case jackets for eligible candidates.
May be required to conduct criminal name checks for special events as directed.
Must maintain the highest degree of integrity and confidentiality when handling information related to the contract.
Makes determinations on the appropriate information or evidence required to reach a judgment and devise the best approach to obtain that information.
Actively gathers background data, including the initiation of credit and criminal checks and drafting reports on findings for investigative cases.
Prepares a wide variety of complex documents, memorandums, and/or reports that summarize the evidence which includes formal analyses, investigative results, and recommendations for the disposition of each case.

Why Work With Tier2Tek Staffing?
Overall, we stand by honesty and communication. We stay in contact with you throughout the entire hiring process. There are no hidden fees or stipulations.
Furthermore, we assign every client a personalized account manager. This allows us to learn about your company's culture and candidate qualifications.
Finally, we have a national database of prescreened candidates ready to work. We can fill any hiring volume with efficiency.
If and when you need a reliable staffing agency that can fulfill your direct-hire staffing needs, Tier2Tek Staffing is the right choice.
Overall, Tier2Tek Staffing has a dedicated team of recruiters that have strategies and resources for attracting and retaining top talent in any organization.
---