Staffing for a Warehouse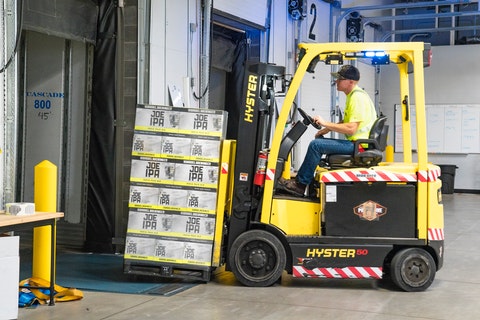 When a company needs help hiring any type of Warehouse worker, they can turn to Tier2Tek Staffing. As a staffing agency, Tier2Tek provides various employment types for your unique hiring needs, including Direct Hire, Outsourced, Temp-To-Hire, Temporary, High-Volume Staffing and Seasonal Staffing. Let's find the right staffing solution for your business.
---
What is a Warehouse Worker?
With the increase in both online shopping (see Amazon) and local manufacturing, Warehouses will always be a prevalent part of our economy. Simply put, we will always have the need to store products and materials. We will always have Warehouses.
So, what jobs make up the Warehouse industry? Realistically, the answer could fill up an entire book.
From truck drivers to operations managers, the Warehouse industry staffs a plethora of roles. A lot of different working hands go into storing and shipping product. With that, staffing for an entire Warehouse can be a difficult and daunting task.
5 Highest Paying Warehouse Jobs
According to Indeed, here are the best paying Warehouse jobs as of 2022.
Receiving Manager: Average salary of $40,031.
Shipping Supervisor: Average salary of $45,459.
Quality Assurance Manager: Average salary of $73,499.
Production Manager: Average salary of $75,269.
Warehouse Process Engineer: Average salary of $84,462.
Positions We Staff
More than just tech, Tier2Tek Staffing is here to help your business or organization fill any role needed. If you are looking to hire the best possible Warehouse candidates, whether delivery drivers or production workers, we are here to help you within any timeframe. We also provide high-volume staffing solutions if you need to fill an entire warehouse.
At Tier2Tek, we have recruiters with a plethora of experience. We know what to look for to find the best possible workers.
Even on a tight hiring schedule, Tier2Tek can help you hire fantastic employees quickly and efficiently. Ultimately, we work to get it right the first time.
---
---