Staffing for Science Labs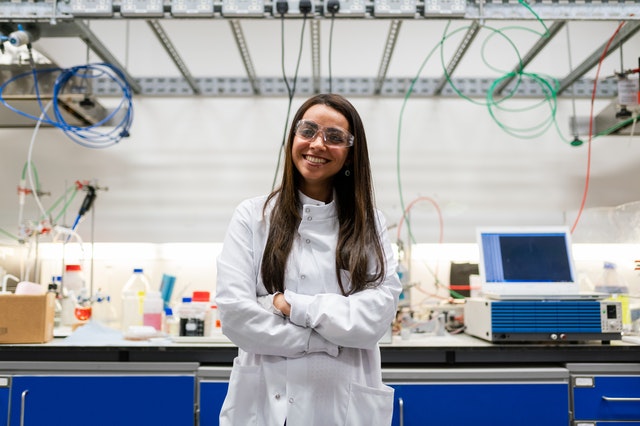 When a company needs help hiring any type of Science Lab worker, they can turn to Tier2Tek Staffing. As a staffing agency, Tier2Tek provides various employment types for your unique hiring needs, including Direct Hire, Outsourced, Temp-To-Hire, Temporary, High-Volume Staffing and Seasonal Staffing. Let's find the right staffing solution for your business.
---
What is a Science and Lab Worker?
Laboratories are often seen as workplaces filled with test tubes and dangerous chemicals. While scientists in lab coats is the most common role associated with a lab, there are actually a plethora of specialized workers that make up a laboratory's functionality.
Simply put, a lab is made up of an array of worker. From scientists to data analyzers, it takes a lot of moving pieces to get research done. When scientific information or a scientific theory needs to be tested, it takes place in the Science and Lab industry.
Depending on the type of testing, a multitude of different field scientists may be involved. Mechanical engineers may be needed to set up or create equipment, security teams may be needed and professional biohazard cleaners may need to be on-call. Overall, depending on the field of study, the Science and Lab industry can include a lot of different staffing types.
Along with this, there are also medical labs. Medical labs may require nurses and doctors for study on sample.
5 Highest Paying Jobs in Science and Lab
According to the U.S. Bureau of Labor Statistics, here are the top-paying Science and Lab jobs as of 2021.
Astronomer: Average salary of $120K.
Computational Scientist: Average salary of $127K.
Pharmacist: Average salary of $129K.
Physicist: Average salary of $130K.
Natural Sciences Manager: Average salary of $138K.
Positions We Staff
As a national staffing agency, Tier2Tek is ready to help your business fill any Science Lab roles. With over 25 years of experience, Tier2Tek knows what to look for to find the best possible candidates. With a database of prescreened workers and relationships across the country, we can fill any hiring need within any timeframe.
Ultimately, at Tier2Tek we strive for efficiency and transparency. We take the time to get to know your company and culture. Overall, we want to not only bring you the best candidates available, but the best fit for your business.
---
---