Staffing for the Retail Industry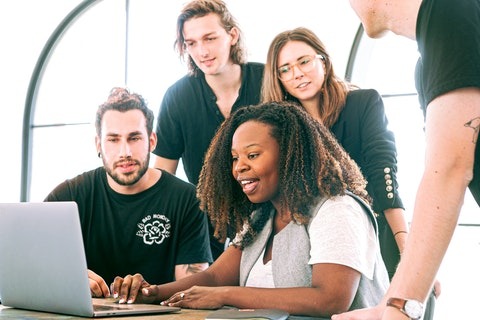 When a company needs help hiring any type of Retail worker, they can turn to Tier2Tek Staffing. As a staffing agency, Tier2Tek provides various employment types for your unique hiring needs, including Direct Hire, Outsourced, Temp-To-Hire, Temporary, High-Volume Staffing and Seasonal Staffing. Let's find the right staffing solution for your business.
---
What is Retail?
When a company or brand has a storefront, the work there is considered the Retail industry. Simply put, anyone that works at a store that sells a product is part of the industry.
From cashiers to regional managers, the Retail industry makes up a large selection of specialties. Accountants, customer service representatives and human resource workers may all also be needed for a storefront to run proficiently.
Whether you are looking for someone to sell products, design an interior, or manage a team, if it has to do with a physical business location, it's considered the Retail industry.
5 Highest Paying Retail Jobs
As of 2022, here are the companies that pay the most for Retail roles. All wages are based on averages.
Amazon: $18 an hour.
Hobby Lobby: $18.50 an hour.
Costco: $17 an hour.
Best Buy: $15 an hour.
CVS: $15 an hour.
Positions We Staff
Whether you are looking for customer service representatives or CEOs, Tier2Tek Staffing is here for you.
With over 25 years of recruitment experience and a national database of prescreened candidates, Tier2Tek can make your hiring process easy. We know what to look for in employees, and can bring you top-tier candidates within your timeframe.
At Tier2Tek, we strive for efficiency and transparency. We take the time to get to know your company. Overall, we want to bring you the best candidates available.
---
---