Staffing for Research and Development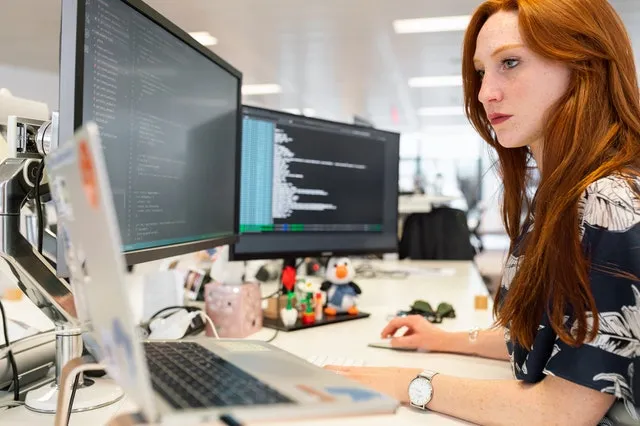 When a company needs help with Research and Development staffing, they can turn to Tier2Tek. As a staffing agency, Tier2Tek provides various employment types for your unique hiring needs, including Direct Hire, Outsourced, Temp-To-Hire, Temporary, High-Volume Staffing and Seasonal Staffing. Let's find the right staffing solution for your business.
---
What is Research and Development?
When a company decides to make a product, there are a few crucial steps that need to be implemented. Regardless of the industry, any business must both research the market and develop the product. It's as simple as that.
Basically, Research and Development falls into a few different categories. First, Research involves analysts, marketers and scientists (depending on the type of product). These roles take the time to decide if the product is possible, profitable and can fit in with a company's bottom line.
For example, if a company decides to make a new flavor of their beverage, they need a team to do taste testing, marketing research and aesthetic design.
Then, the Development team comes in. They begin cracking down on development costs, timeframes and possibilities. These manufacturers, designers or engineers then start creating the product.
Ultimately, regardless of the industry, every company needs a team of Research and Development workers.
Research and Development Process
While a list of every step in the process could fill a book, here is a basic outline.
Idea phase: First, someone at the company has to come up with an idea. They will then pitch it. If it gets the go-ahead, the Research and Development process begins.
Market research: Analysts then look at the market of said item. They see if it would be worth producing.
Prototype: The Developers would then create an example version of the product to test with customers or corresponding businesses.
Clinical trials: Researchers will then conduct testing and trials. For food, this may involve taste tests with random civilians. Pharmaceuticals may require a platitude of clinical trials to make sure a medicine works correctly and avoids extreme side effects.
Production: Once teetering has been done and everything has been approved, the product then moves back to the Development team. They now manufacture or create a sellable product.
Positions We Staff
As always, if you do not see the position you are looking for, let us know. We have experienced recruiters ready to fill any role your company needs.
---
---