Staffing for the Recreation Industry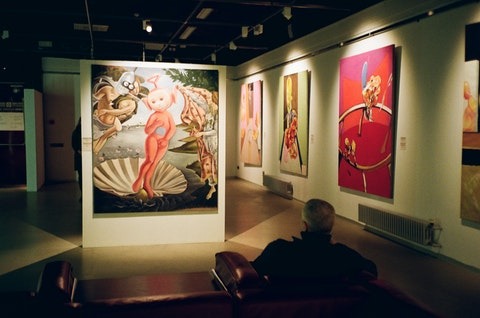 When a company needs help hiring any type of Recreation worker, they can turn to Tier2Tek Staffing. As a staffing agency, Tier2Tek provides various employment types for your unique hiring needs, including Direct Hire, Outsourced, Temp-To-Hire, Temporary, High-Volume Staffing and Seasonal Staffing. Let's find the right staffing solution for your business.
---
What is the Recreation Industry?
Imagine a world without art. Imagine a world without theater, music and any creative outlet. This laugh-less, gray world would be uninhabitable.
Simply put, the Recreation industry pertains to anything that involves entertainment and leisure. This includes museums, theaters and concert venues. It can also factor in local tourist attractions like parks, theme parks and art galleries.
From sites of historical interest to places of public viewing, the Recreation industry covers all of… Well… Recreation.
Being a large umbrella, multiple jobs fall under this category. From theater architects to tour guides, a plethora of roles are available.
5 Facts About the Recreation Industry
U.S. data shows that outdoor recreation in 2020 contributed to 1.8% ($374.3 billion) of current-dollar gross domestic product (GDP).
NOAA reported that almost 2.5 million people were employed by ocean-based recreation in 2018.
Disney World employs over 77,000 people for their theme park. In 2018, the park was the most visited place in the world, pulling in 58 million guests.
The oldest functioning museum in America is the Charleston Museum in South Carolina. It was created in 1773.
There are over 700,000 hotels and resorts in the world as of 2019.
Positions We Staff
Looking for facility planners, managers or any other role in the Recreation industry? Tier2Tek Staffing is here to help!
As a national staffing agency, we have a database of candidates ready to work. With years of experience in recruiting, we know exactly what to look for to bring you the best possible candidate. We help take the stress off of the hiring process.
We stand by being transparent and proficient. We take the time to learn about your business and find the right fits, every time.
---
---