Staffing for the Pharmaceutical Industry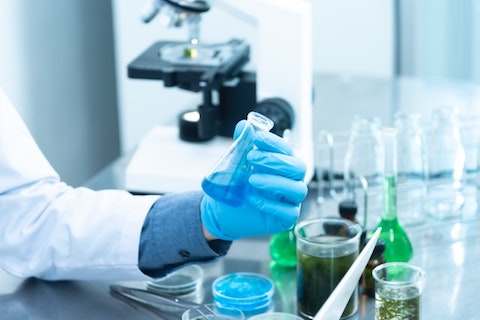 When a company needs help hiring any type of Pharmaceutical worker, they can turn to Tier2Tek Staffing. As a staffing agency, Tier2Tek provides various employment types for your unique hiring needs, including Direct Hire, Outsourced, Temp-To-Hire, Temporary, High-Volume Staffing and Seasonal Staffing. Let's find the right staffing solution for your business.
---
What is a Pharmaceutical Worker?
The main thought of the health industry is that of doctors in scrubs. The medication they prescribe takes a completely different science, though. The Pharmaceutical industry is the invention, testing, marketing and discovery of all types of medications that are administered to patients.
With such a diverse and important field comes a plethora of different roles. From scientists mixing chemicals to marketers selling products to companies, Pharmaceuticals takes many different skills and approaches.
From clinical scientists and bioengineers to factory manufactures and sales representatives, if the job you are hiring for involves medications, it's in the Pharmaceutical field.
5 Facts About the Pharmaceutical Industry
The estimated total worth of the world's pharmaceutical companies was $1.11 trillion in 2018.
Japan's pharmaceutical industry takes up 10% of the world market share.
Pharmaceutical companies make an estimated $300 billion in profit every year.
Lipitor is the best-selling drug of all time. It was created in 1997 and ended production in 2011. It made $125 billion.
Created by Alexander Fleming in 1928, Penicillin was the first antibiotic used by doctors.
Positions We Staff
From scientists to software engineers, Tier2Tek Staffing is here to fill any position in the Pharmaceutical industry. With a team of experienced recruiters and national coverage, we can help you find the perfect candidate within your timeframe.
At Tier2Tek, we have a database of prescreened candidates ready to go. We strive to bring you workers that we would hire ourselves. We take the time to learn your business and culture and find the best possible fits.
Ultimately, our goal is to work with transparency and proficiency. We want to help your business grow in any way that we can. Regardless of the open position, Tier2Tek is here to help.
---
---