Staffing for the Mining Industry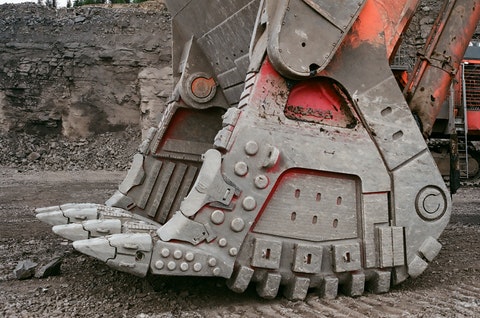 When a company needs help hiring any type of Mining worker, they can turn to Tier2Tek Staffing. As a staffing agency, Tier2Tek provides various employment types for your unique hiring needs, including Direct Hire, Outsourced, Temp-To-Hire, Temporary, High-Volume Staffing and Seasonal Staffing. Let's find the right staffing solution for your business.
---
What is the Mining Industry?
More than just dwarves with pickaxes.
Simply put, the Mining industry involves a multitude of processes that all involve the extraction of naturally occurring minerals from the Earth's surface. For example, the extraction and processing of coal and diamonds is considered part of the Mining industry.
Technological advancements have changed the Mining industry from that of axes, though. A plethora of jobs goes into the field. From geologists to mechanical engineers, many different jobs play into the overall goal of producing materials. If you are looking for an employee who deals with extracting, processing, finding, or designing equipment involving minerals, you are hiring for the Mining industry.
5 Facts About the Mining Industry
As of 2020, the Mining industry hosted over one million jobs for U.S. workers.
According to the National Mining Association, American's save over $93 billion each year on electricity costs due to coal-anchored power grids.
Wyoming is the country's biggest producer of coal.
The 'Luck of the Irish' is an old mining term referring to Irish immigrants during America's gold rush in the 1800's.
The average electronic device has over 35 minerals in it. Gold, copper and zinc are the most commonly used.
Positions We Staff
Looking to hire managers, engineers or analysts for the Mining industry? Looking to hire any role, regardless of industry? Tier2Tek Staffing is here for you. As a national staffing agency with a team of highly-experienced recruiters, Tier2Tek can fill any position in any timeframe.
Ultimately, we base our business off of transparency and efficiency. Our goal is to find you employees that we would hire ourselves. We learn your business and culture and bring you the best possible fits. With a database of prescreened candidates, we can make the process easy and simply.
If you are looking to hire in the Mining industry, reach out to us today! Let's get started.
---
---