Staffing for the Medical Industry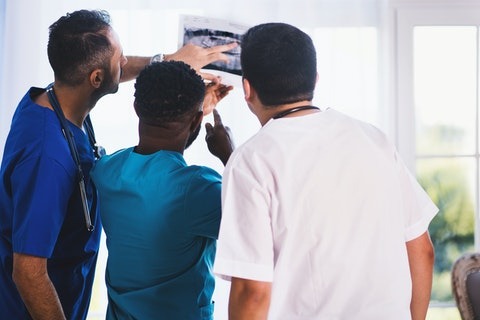 When a company needs help hiring any type of Medical worker, they can turn to Tier2Tek Staffing. As a staffing agency, Tier2Tek provides various employment types for your unique hiring needs, including Direct Hire, Outsourced, Temp-To-Hire, Temporary, High-Volume Staffing and Seasonal Staffing. Let's find the right staffing solution for your business.
---
What is a Healthcare Worker?
More than just doctors in scrubs, the Medical industry involves work in any sector that consists of providing clients with services that treat health-related issues. This includes creating health-based equipment, analyzing scientific data and designing new treatment plans.
Simply put, if something is related the wellbeing of a human, it is considered Medical. Whether mental, physical or emotional, any help or product falls into the Medical category.
Therefore, hiring for the Medical industry requires more of an umbrella than you'd imagine. Medical workers can stretch from mechanical engineers to financial advisors. Overall, if a job involves health in any facet, it's considered Medical work.
5 Facts About the Medical Field
According to the Center for Medicare and Medicaid Services, the U.S. spent $3.8 trillion on healthcare in 2019.
The healthcare sector was the nation's top employer in 2018 with 20 million employees and more than $1.0 trillion in annual payroll.
One in every eight Americans is a healthcare worker.
The U.S. is the world's largest medical device market. By 2023, it's projected that the industry's market share will be $208 billion.
NYC Health + Hospitals/Bellevue is the oldest hospital in America. It was founded in 1736.
Positions We Staff
As a national staffing agency with years of experience in the Medical field, Tier2Tek Staffing is ready to help your business with their hiring needs.
We have an updated database of top-tier candidates prescreened and ready to work. So regardless of the position you need filled, from doctors to engineers, Tier2Tek can help you do it efficiently and proficiently.
Ultimately, our goal is to bring you the best possible candidates, regardless of field. We also strive to do so within your timeframe. Let us help you.
---
---