Staffing for the Marketing Industry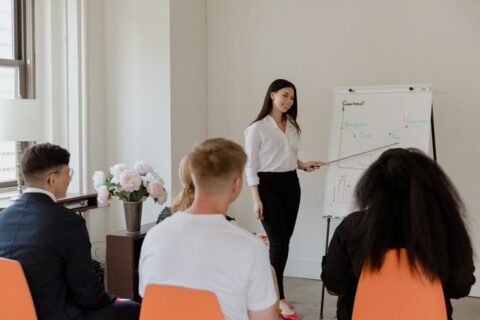 When a company needs help hiring any type of Marketing employee, they can turn to Tier2Tek Staffing. As a staffing agency, Tier2Tek provides various employment types for your unique hiring needs, including Direct Hire, Outsourced, Temp-To-Hire, Temporary, High-Volume Staffing, and Seasonal Staffing. Let's find the right staffing solution for your business.
---
What is Marketing?
Creating a great product or service is not enough. You have to show it to the masses to garner attention. Well, how do you do that? Marketing, of course.
A trade as old as time. Marketing is the idea of showing and selling a product or service to the world. Whether through television commercials or social media posts, any form of advertising falls under the Marketing umbrella.
Marketing is more than just creating quality advertisements, though. Marketing also involves analysis of the market, brand establishment, and product endorsement. Ultimately, there are a plethora of jobs that fall into the industry. Regardless, if a job's work involves getting your company public attention, it's Marketing.
5 Facts About Marketing and Advertising
The average buyer consults 11 consumer reviews before purchasing from a company.
Articles with images get 94% more views.
Apple's 1997 'Think Different' marketing campaign is the most expensive advertising campaign of all time, coming in at $137 million.
The first college course in marketing was taught at the University of Michigan in 1902.
Search engine marketing officially began in 1995.

Positions We Staff
If you are looking for someone to help market your company (like this), then Tier2Tek Staffing is here for you.
As a staffing agency, Tier2Tek has experienced recruiters that know exactly what attributes to look for in candidates. Also, we have a database of prescreened candidates ready to work. Ultimately, our goal is to bring you the best possible candidate within your timeframe.
From marketing analysts to graphic designers, Tier2Tek can fill any of your Marketing industry needs ASAP.
---
---