Staffing for Manufacturing and Production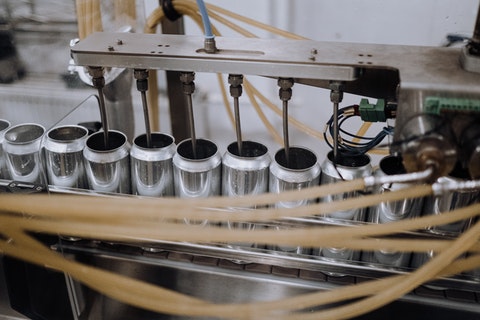 When a company needs help hiring any type of Manufacturing and Production worker, they can turn to Tier2Tek Staffing. As a staffing agency, Tier2Tek provides various employment types for your unique hiring needs, including Direct Hire, Outsourced, Temp-To-Hire, Temporary, High-Volume Staffing and Seasonal Staffing. Let's find the right staffing solution for your business.
---
What is Manufacturing and Production?
Manufacturing is when a company plans to mass-produce an item that requires raw materials to be altered and crafted. This process may take operations scheduling, machinery and a variety of different labor. Ultimately, the company then produces a large quantity of the item.
A tradition as old as time. Ever heard of the Industrial Revolution?
Henceforth, Manufacturing and Production employs a variety of workers across a plethora of fields. From engineers to maintenance workers, Manufacturers require an array of different talents to function properly. In fact, the 2018 County Business Patterns, noted that the manufacturing sector employed 11.9 million workers in the United States
5 Types of Manufacturing Processes
While production can call for a multitude of unique steps, here are the five most common processes.
Repetitive Manufacturing: Production that creates the same item on an assembly line. This may include pieces of equipment that are later fused into a larger product. This is often used in the automotive industry, electronics industry and durable consumer goods.
Discrete Manufacturing: Production that creates the same item, but with varying attributes. An example would be producing the same product but in different colors.
Job Shop Manufacturing: Production that uses individual workstations and workshops. These are manned by actual employees that work to create an overall product. An example would be handmade furniture.
Continuous Process Manufacturing: Much like Repetitive Manufacturing, but done constantly. This implies less hands-on work. This process involves the production of gases, liquids and powders. Examples are paper, pharmaceuticals and oil refining.
Batch Process Manufacturing: Production that works in smaller batches. While the product is mass produced, it is not a permanent fixture in the company. The manufacturing process will be altered for a new product once the current batch is finished.
Positions We Staff
More than just tech, Tier2Tek Staffing is here to help your business or organization fill any role needed. If you are looking to hire the best possible Manufacturing candidates, look no further. At Tier2Tek, we have recruiters with a plethora of experience. We know what to look for to find the best possible workers.
Even on a tight hiring schedule, Tier2Tek can help you hire fantastic employees quickly and efficiently. Ultimately, we work to get it right the first time.
---
---