Staffing for Legal Service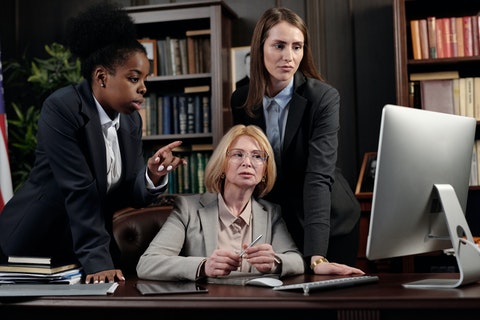 When a company needs help hiring any type of Legal worker, they can turn to Tier2Tek Staffing. As a staffing agency, Tier2Tek provides various employment types for your unique hiring needs, including Direct Hire, Outsourced, Temp-To-Hire, Temporary, High-Volume Staffing and Seasonal Staffing. Let's find the right staffing solution for your business.
---
What is the Legal Industry?
When most people hear Legal industry, they think of lawyers in suits. Mostly, they would be correct, but not always.
The Legal industry refers to any sector in the economic system that provides goods and services based upon legality. This may include paralegals, attorneys, secretaries and court messengers. Basically, if a job has to do with the law, it's probably part of the Legal industry.
Many large-scale companies have a legal team to handle any law-related negotiations. This may include creating contracts, establishing terms of business and compliance reports.
5 Facts About the Legal Industry
Legal services was projected to make approximately $350 billion in the U.S. in 2021.
The average salary of U.S. lawyers is $139,880.
There are more than 1.35 million operating lawyers in the country.
Only 4.8% of lawyers are African-American.
23% of law graduates fail to find employment up to a year after graduation.
Positions We Staff
Looking for Legal workers for your company? Tier2Tek is here for you.
As an experienced and well-versed staffing agency, Tier2Tek can find you the best candidates for any role. Based upon sincerity and transparency, we work directly with your company to bring your employees that fit your culture and needs. Overall, we strive to provide workers that we would hire ourselves.
If you are in the market for any Legal workers (or any type of workers) contact us. We will set you up with an expert account manager to help learn your business and fulfill your needs.
---
---